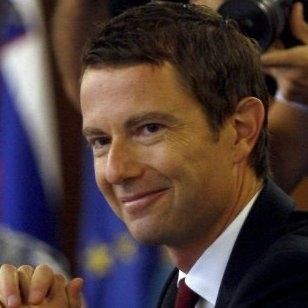 Tomaz Oresic
Vice President
,
Resalta
Slovenia
Energy utility manager with international executive expertise in the energy industry and liberalised energy markets, with 18 years of experience in energy sales, investments and related legal issues.
From 2017 Vice President of Resalta (former GGE d.o.o.), one of the leading energy services companies (ESCO) in SE Europe.
From December 2014 Chairman of the Supervisory Board of Elektro Maribor d.d., the second largest electricity distribution company in Slovenia.
From February 2015 to February 2016 Member of the Board and Executive Director at Electric Power Industry of Serbia (JP Elektroprivreda Srbije), responsible for the electricity supply, marketing and new services.
From 2013 to January 2015 Director at Helsinki based VaasaETT Oy., a research and advisory company specialising in the behaviour and value of energy markets and consumers globally.
From 2011 to end of 2013 member of the Supervisory Board of Geoplin d.o.o., the biggest supplier of natural gas in Slovenia.
From 2007 to 2013 Director for Central and Western Europe at the London based energy trading and investment company EFT Group.
From 2003 to 2007 Member of the Board of Elektro Maribor d.d.
Contributor to the book 2020 Program for Global Health (2013).

Founder and the Chairman of the annual international conference on electricity market and T&D ENERGIJA14 (www.energija14.si), as well as a Programme Committee Member of European Utility Week (www.european-utility-week.com) and a speaker at several international events, focusing on energy legislation issues, energy market design and electricity supply activities.