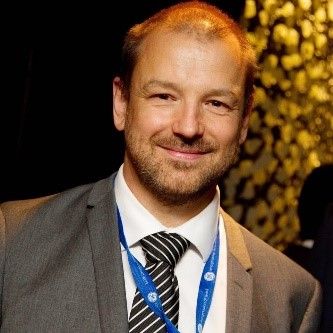 Laurent Schmitt
Laurent Schmitt joined Dcbel in early 2021 as CEO of Dcbel Europe. For the last 25 years, Laurent has worked in both public and private organizations with the goal of automating and digitizing the global energy industry. Prior to joining Dcbel, he held the positions of Secretary General of the European Network of Transmission System Operators (ENTSO-E) and Global Smart Grid Strategy Leader at GE Grid Solutions. His previous work spans across Europe, the United States and Asia, and touches all sectors of the energy value chain from power generation controls, energy trading and markets to grid management including distributed energy resource (DER) integration and community microgrids.
Laurent has been a member of several strategic industry committees including CIGRE, IEC, EPRI and is currently the Chairman of the Digital taskforce of SmartEn, the European association for Demand response and Distributed Energy Resource flexibility. He has been named one of the most influential Smart Grid industry leaders on numerous occasions and is active on his LinkedIn and Twitter where he discusses topics around grid digitization.
Laurent is based in France and a strong believer in the need to accelerate the energy system transformation towards prosumers to reach net-zero ambitions by 2050. He graduated in Power System Engineering from Supélec in Paris and holds an Executive MBA from INSEAD, France.