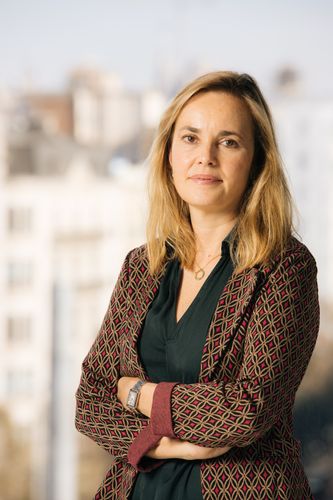 Carmen Gimeno
Secretary General / Chair of the Strategic Advisory Group
,
GEODE / EU DSO Entity
Belgium
Carmen Gimeno is the Secretary General of GEODE, the European association representing the interests of 1200 private and public energy companies for both electricity and gas in 15 European countries and Chairwoman of the Strategic Advisory Group of the EU DSO Entity. She is also a Managing Partner at Law firm Verdia Legal in Barcelona, where she has been working since 1995. Her expertise in energy law is built upon over 20 years of experience in this field.
Ms Gimeno holds a Law degree from the University of Barcelona (1992). In 1993, she became a Member of the Bar Association of Barcelona. In the same year, she earned a postgraduate degree in Business Management Techniques at the Business Studies School of the University of Barcelona. She also studied Political Science and Sociology at the Autonomous University of Barcelona (UAB) and completed a study period within an Erasmus Programme at Ruprecht-Karls Universität in Heidelberg, Germany, specialising in International and Community Law (1990-1991).
Watch the Interviews with Carmen Gimeno here:
Interview part 1: Carmen Gimeno de la Fuente of GEODE on COVID-19 response
Interview part 2: Carmen Gimeno de la Fuente of GEODE on the Green Deal
'