Subnet Solutions Inc.
Stand: 7.3.A50
Type of Organisation :

Software Provider

Organisation Area of Focus :

Grid Infrastructures - Electricity
Digitalisation
Energy Efficiency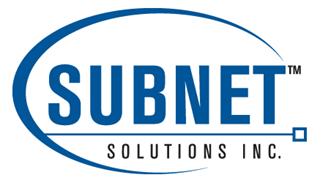 SUBNET Solutions Inc. (SUBNET) offers industry leading cybersecurity and data integration software solutions for all your different intelligent devices that monitor and control your critical infrastructure.
SUBNET provides advanced grid modernization solutions that provide 'specifically multi-vendor'TM device support, directly in contrast to the vendor specific offerings offered by most large utility device vendors. SUBNET software supports dozens of different device vendors and thousands of different device models including Siemens, GE/Alstom, ABB/Hitachi, Schneider Electric, SEL, AMETEK, S&C, Eberle and many more. SUBNET provides industry leading, advanced secure remote access of all your critical digital OT devices (RBAC and FBAC) and comprehensive device management. SUBNET's advanced device management capabilities include automated password management, settings management, firmware/patch management as well as fault file/comtrade and event file collection.
SUBNET's Unified Grid Intelligence solutions are based on our 4 flagship products:

PowerSYSTEM Center' | PowerSYSTEM Server'
SubSTATION Server' | SubSTATION Explorer'