Savoir-faire Linux
Stand: 7.3.A50
Type of Organisation :

Software Provider

Organisation Area of Focus :

Grid Infrastructures - Electricity
Digitalisation
Decarbonisation of Industry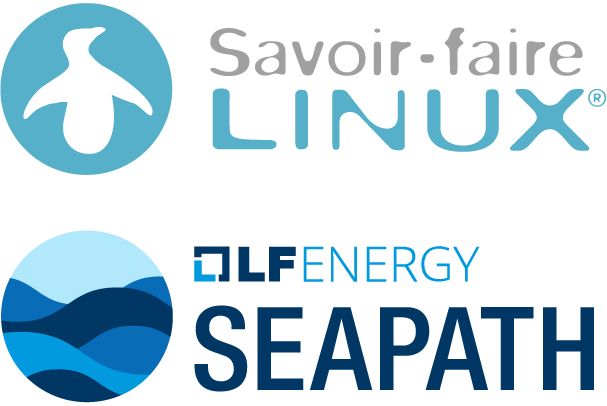 Since 1999, Savoir-faire Linux has been a leader in opensource software engineering with offices in Montreal (Canada) and Rennes (France). Specialist in embedded systems, our experts help manufacturers, major corporations, SMIs and startups to develop, industrialize and secure their embedded products and solutions.
We are the main contributor and developer of SEAPATH, a real-time open source virtualization platform for EIC 61850 digital substations
We are an active member of the Linux Foundation Energy since 2020
We were rewarded by RTE with a "2022 Supplier Trophy" in the "Competitiveness and industrial excellence" category for our work on SEAPATH
---
SEAPATH - Software Enabled Automation Platform and Artifacts (THerein), aims at developing a "reference design" and "industrial grade" open source real-time platform that can run virtualized automation and protection applications. This platform is intended to host multi-provider applications.
https://lfenergy.org/projects/seapath/
What will we be doing / showcasing at the event: Meet the TSC Chair of the Project and the core team of development. Learn about real use cases, and discover new training course on IEC61850 and Seapath developed in collaboration with RTE-international. Learn more on the LF ENERGY and how open source drives innovation in the Energy industry.