NINGBO JIANAN ELECTRONICS CO., LTD
Stand: 7.2.H54
Type of Organisation :

Utility (Transmission / Distribution)

Organisation Area of Focus :

Grid Infrastructures - Electricity
Storage
Energy Efficiency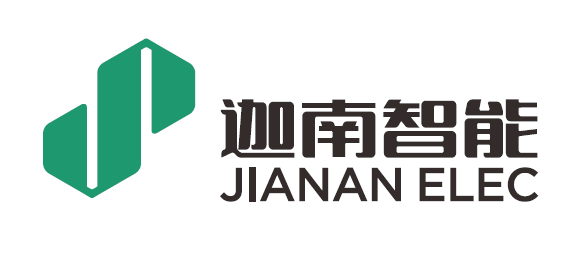 Ningbo Jianan Electronics Co., Ltd. (hereafter referred as JIANAN), a Shenzhen Stock Exchange listed company (stock code:300880)
Established in 1999, with our intelligent manufacturing centers (more than 50,000 square meters JIANAN industry park, and 80,000 square meters plant) located in Ningbo Cixi, and one R&D department in Hangzhou, JIANAN is a leading Hi-tech power technology enterprise specialized in R&D and manufacturing smart energy meters, intelligent data collection system and advanced metering infrastructure (AMI).
Relying on modern information technology and artificial intelligence, we established five major management platforms: market order processing, supply chain material management, production manufacturing MES, quality traceability management, and resource efficiency management. With 32 advanced process control technology nodes, the introduction of more than 360 advanced intelligent equipment, and a strong industrial IoT intelligent manufacturing system with over 1,200 data collection points, JIANAN is a model of intelligent dark factory manufacturing, an ideal solution for flexible orders, a strong support for high-quality manufacturing, and a cutting-edge research and manufacturing base for intelligent products of new energy systems.
JIANAN is also a well-known service provider for smart grid and new energy system equipment in the industry. We are committed to providing precise energy metering technology for grid construction and operation, applying advanced new energy development and utilization technology to the construction of new energy systems, and empowering various scenarios such as intelligent charging stations, high-energy-consuming industrial users, remote mountain pastures, and isolated island fishing ports with leading "photovoltaic-storage-charging" microgrid technology.
As one of the China's largest suppliers of power distribution and consumption equipment and overall solution, our customers cover China State Grid, China Southern Power Grid, urban and rural utilities as well as major utilities across Asia, Africa, Middle east, Europe and South America.
With perfect integration of electronics knowledge, computer science, internet, tele-communication and electric power measuring, JIANAN owned all the intellectual property rights on its products. The company has obtained various certifications like ISO9001, ISO14000, ISO45001, ISO27001, ISO17025, KEMA, CMMI, DCMM...
With more than US$10 million annual R&D investment, JIANAN has established a provincial high-tech enterprise R&D center, a provincial enterprise research institute, a Zhejiang post-doctoral workstation, a CNAS laboratory with international mutual recognition. JIANAN is a member of authoritative organizations such as the International DLMS Association, International STS Association, and China Instrument and Meter Association, and owns nearly 200 patents and software copyrights. JIANAN's core technologies and products focus on the construction of new energy systems, participating as a major member in the formulation and revision of 30 national standards and 1 industry standard. JIANAN has independently built a technology innovation platform based on IoT, AI, and Digital Twin for centralized monitoring and management of energy data, meeting the smart energy IoT needs of industries, parks, and cities.
JIANAN will keep cooperation with global smart grid construction with its forward-looking strategic vision, innovative technology and idea of sustainable development of power industry!
What will we be doing / showcasing at the event: smart meter, DC charging pile and hybrid inverter