HCB Battery
Stand: 7.2.K74
Type of Organisation :

Technology Supplier (Hardware)

Organisation Area of Focus :

Grid Infrastructures - Electricity
Grid Infrastructures - Gas
Digitalisation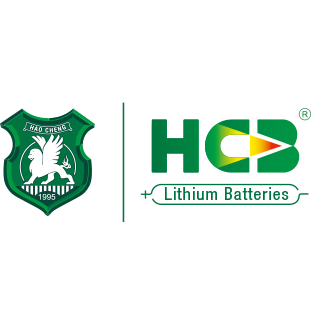 Established in 2004, HCB Battery Co., Ltd. (hereinafter referred to as "HCB"), has always been focusing on lithium battery field, upholding the development concept of "Professionalism, Dedication, Service". HCB is a national high-tech enterprise located in Wuhan Airport Economic Development Zone, with R&D capacity, customization, intelligent manufacturing and professional service on lithium battery.
The main product range covers:
1. Primary Lithium Batteries: Cylindrical Li-SOCl2 Batteries, Cylindrical Li-MnO2 Batteries, Li-MnO2 Pouch Cells;
2. Rechargeable Lithium Batteries: Cylindrical Li-ion Batteries [Hermetic Seal], Li-Polymer Cells;
HCB lithium batteries are widely used in the applications of IoT, Smart Wearable, Smart City, Smart Agriculture, Smart Metering, Asset Tracking, Smart Security, Medical Equipment.
HCB is the Explorer, Manufacturer, Solution Provider of Lithium Batteries.
What will we be doing / showcasing at the event: The main product range covers: 1. Primary Lithium Batteries: Cylindrical Li-SOCl2 Batteries, Cylindrical Li-MnO2 Batteries, Li-MnO2 Pouch Cells; 2. Rechargeable Lithium Batteries: Cylindrical Li-ion Batteries [Hermetic Seal], Li-Polymer Cells;