FLOWDY
Stand: 7.3.E152
Type of Organisation :

Power Generation Operator and/or Developer

Organisation Area of Focus :

Grid Infrastructures - Electricity
Grid Infrastructures - Gas
Energy Efficiency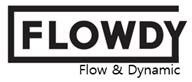 What I offer
FLOWDY is a manufacturing company specializing in rotating turbine parts of Steam Turbine and Gas Turbine.
Skills
The steam or gas passes the blades inside the turbine at high temperature and high pressure, giving them a fast rotational power source, and then turning the generator to generate electricity.
What are I seeking
About Turbine, Turbo Machinery, Turbo Charger, Overhaul, Maintenance, Spare Parts, Turbine High Speed Pump, Power Plant using end user.
Country
Korea, Republic of