Projects are the first line of defence against Climate Change
The European Commission is committed to accelerating the energy transition and this Projects Zone is a fantastic opportunity to present the results of the projects we are funding.
Vincent Berrutto, Head of Unit, EU Commission - DG Energy
Join The EU Projects Zone In Paris
Enlit Europe offers a live platform where projects can present themselves: at the EU Projects Zone in Paris, projects and their representatives will come together to showcase their work to the energy community.
Are you involved in an EU-funded project?
Fill out the form below and let us know that you are interested in bringing your project to Paris.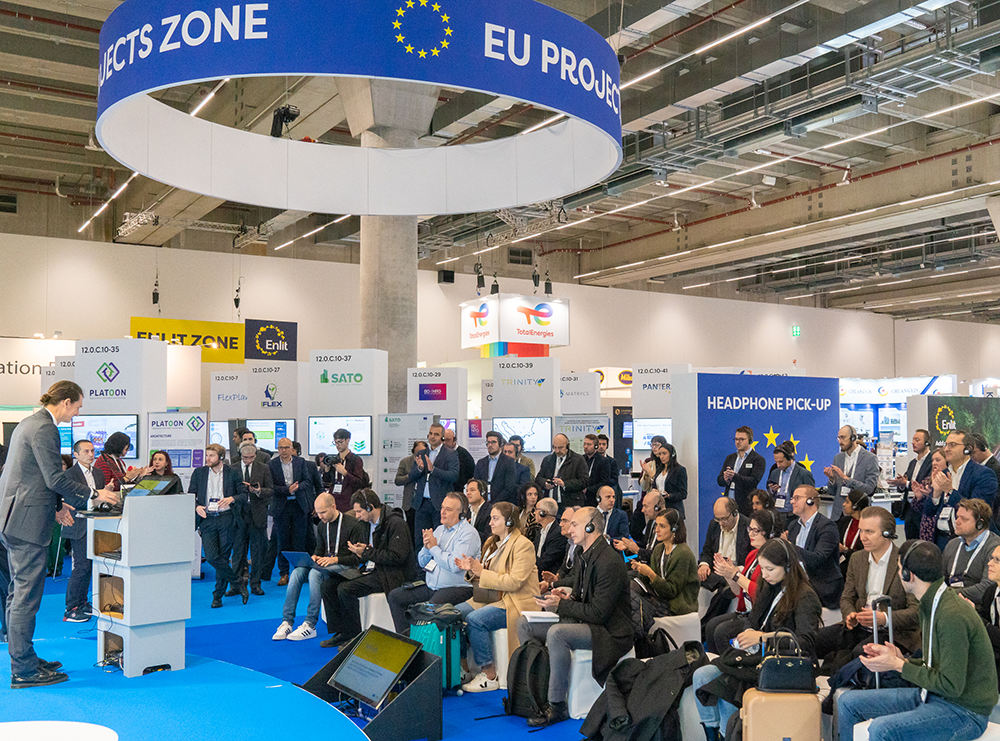 The EU Projects Zone Hub Programme will cover:
Digitalisation
Citizen Empowerment / Energy Communities
Cross-Sector Collaborations / Opportunities
Hybrid Storage (including Hydrogen)
Power Generation (including RES and Nuclear)
Competitiveness
Sustainability / Circularity
R&I
SET Plan
Synergies
Interested in attending?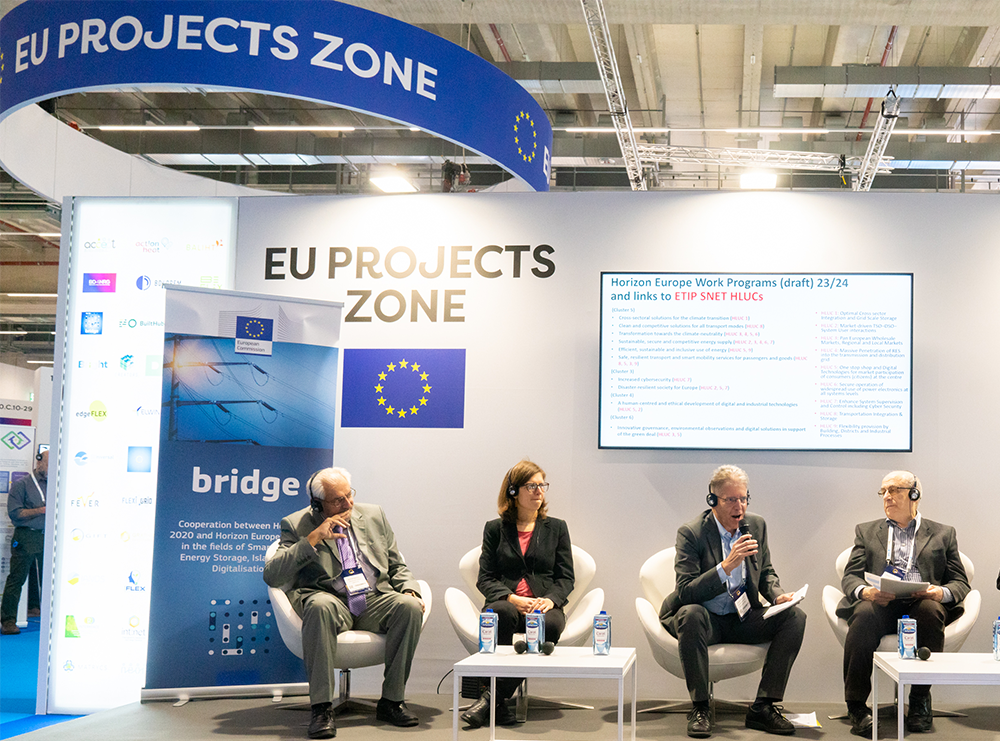 EU Projects Zone Programme
Supported by the European Commission, the EU Projects Zone hub hosts EU-funded projects that help promote the Energy Transition. The first theatre of the EU Projects Zone Hub focuses mostly on strategy and policy; the second theatre focuses on the technologies and the solutions that will help us achieve the goals of the Green Deal and the third theatre is dedicated to workshops, final events, and our revamped podcast series.
Enlit Projects Directory
Available 365 days a year, the Enlit Projects Directory is your one-stop hub for projects accelerating the energy transition.
These include Energy Projects of Common Interest (PCIs), the Bridge Initiative and other Horizon projects, and many other European projects supported and funded by the EU Commission and working towards a low-carbon economy.
Follow the Podcast
Follow Enlit's weekly podcast where host Areti Ntaradimou, Editor of Smart Energy International and Director of the EU Projects Zone, presents Europe's key energy projects.
Testimonials
Hear from the Projects, first-hand
"HEART was in Frankfurt for Enlit Europe 2022 from 29/11 to 01/12/2022 along with the NET2GRID team! 3 full days of networking and brand awareness opportunities!"
HEART project
"We are at Enlit Europe! Coordinator and professor Bogdan Marinescu gave a presentation dedicated to POSYTYF project. during the EU projects Hub."
POSYTYF Project
"FARCROSS project participated in one of Europe's most relevant smart energy fairs, ENLIT in Frankfurt between 29 November and 1 December. At the booth of FARCROSS within the EU projects zone of the exhibition, the consortium partners presented to visitors how the project contributes to the enhancement of the cross-border electricity flows in the South-Eastern European region."
FARCROSS project (press release)
"We are delighted to be part of Enlit Europe and to join established energy players, external disruptors, innovative start-ups and increasingly engaged end-users."
BeFlexible
"Streamlined discussions at Enlit Europe - among energy stakeholders. How to cross-collaborate efficiently - innovation community response to #energychallenges ⚡️"
"Enlit Europe - Day one | Great representation of #EU projects in #digitalisation #energytransition: BD4NRG - big data and AI; OneNet Project - European architecture approach; and EIRIE platform - system of system innovation approach"
Natalie Samovich, ResilientGroup, Enercoutim
EU Projects Zone Partners