Ricerca sul Sistema Energetico - RSE SpA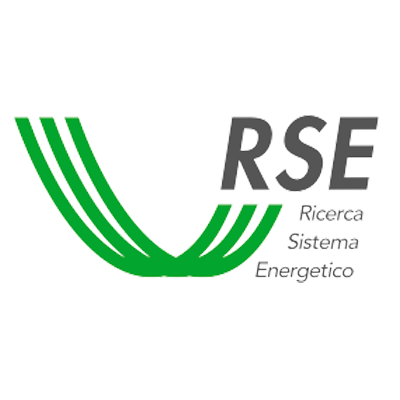 Ricerca sul Sistema Energetico 'RSE SpA' is a publicly owned company of the GSE Group, supervised by the Italian Ministry of Economic Development.
RSE carries out analysis, studies and research activities, applied to the energy sector as a whole: more than 300 technicians and researchers ' and their main laboratories ' carry out strategic research in the electricity and energy sector, with strong emphasis on experimental applications.
The results of RSE's research activities are available to the full range of stakeholders in the energy field, thus being shared for the benefit of companies, market operators and citizens.
RSE's mission is to perform public interest R&D programs to address the national energy, environmental and economic goals, with an open view to the EU research initiatives. On a three-year basis, implementing agreements with the Ministry of the Economic Development (MiSE) are developed for the research activities on the electric system.
RSE is recognised in Europe as a Non-profit Research Organisation with a wide and very successful role in integrating the national research programmes with the EU directives and plans: it has been partner in almost 90 international research projects, coordinator of 16 projects, cooperating with more than 150 main research centres and companies in the energy field in Europe. RSE's success ratio in the EU funded proposal is always over 30%, with an overall funding of over 30 M.
RSE is moreover actively involved in the Joint Programmes of the European Energy Research Alliance (EERA) on Smart Grids (as JP Leader) and on Energy Storage, as well as the European Technology and Innovation Platform on 'Integrating Smart Networks for the Energy Transition' (ETIP SNET).
RSE is also co-leading CHALLENGE 1 (Smart Grids) of MISSION INNOVATION global initiative on behalf of Italy, with India and China, and vice-chair in the executive committee of The International Smart Grid Action Network (ISGAN).