Lombardy Energy Cleantech Cluster (LE2C)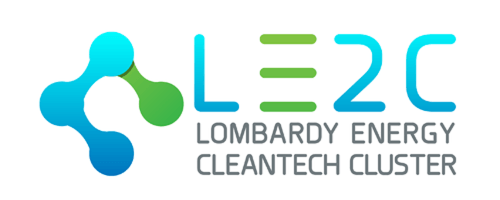 Lombardy Energy Cleantech Cluster (LE2C) is a nonprofit organisation composed by 140 members (large companies, SMEs, universities and research centers, industrial associations and nonprofit bodies, institutions from the public sector and financial institutions).
LE2C works on 5 Focus Areas (Smart Energy Systems, Sustainable Manufacturing, Green Building, Water Energy Nexus, Clean Air) and 1 cross-sectoral area (Circular Economy), where research centers and companies work together in order to roll out innovative solutions and raise up new business opportunities.
The MISSION of the Lombardy Energy Cleantech Cluster is to foster the Cleantech and Energy sector, and to create synergies among its members in order to improve innovation and competitiveness.
LE2C supports the internationalisation of its companies and technology transferred, especially for SMEs, facilitating access to European funding, organising B2B and trade business missions. LE2C stimulates networking at regional, national and international level.
LE2C is a profiled member of ECCP (European Cluster Collaboration Platform) and GCCA (Global Cleantech Cluster Association).
In 2015 it was awarded the GOLD LABEL excellence certification, becoming the first Cluster in Italy with such a recognition.