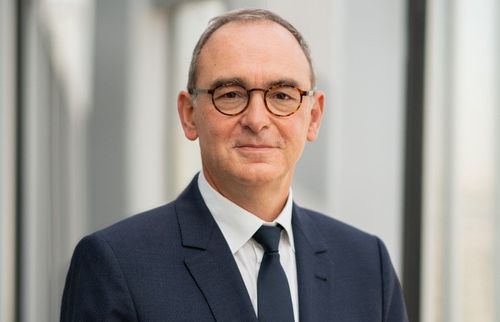 Xavier Piechaczyk
Chairman / President
,
Think Smartgrids / RTE
France
A chief civil engineer, Xavier Piechaczyk is a graduate of the state-run public works engineering school and holds a master's degree in civil engineering, as well as possessing a doctoral degree in political science.
From 2007 to 2009, he worked for the Ministry of the Environment where he was in charge of developing and modernising road infrastructure. He was then appointed deputy director of transportation services, in charge of regulating land transport and the district authority.
In 2012, he was appointed Advisor to the Prime Minister in charge of energy, the environment, transport, housing and urban policy.
From 2014 to September 2015, he served as Advisor to the French President on the same topics.
Xavier Piechaczyk became a member of the Managing Board of RTE in 2015. He held the position of Deputy managing director in charge of RTE's Grids, Customers and Regions department. As of September 1st, 2020, Xavier Piechaczyk became President of the Managing Board.
On June 21, 2023, Xavier Piechaczyk has been elected chairman of the Think Smartgrids association that federates the French smart grids ecosystem. He succeeds Marianne Laigneau, chairwoman of the Enedis board of directors, who held this position since June 25, 2020.