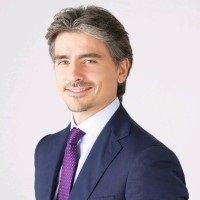 Ruggero Bimbatti
Head of Asset Development
,
Italgas
Italy
Ruggero Bimbatti, graduated in Civil and Environmental Engineering from the University of Ferrara, began his professional career in 2007 taking on positions of responsibility in integrated energy services and energy infrastructures sectors.
After some experiences in important national groups operating in the energy efficiency sector, in 2013 he joined the Bosch Group, reaching the position of Head of Central Italy Area in the subsidiary Bosch Energy and Building Solutions Italy in 2015.
At the end of 2016 he joined Italgas, where he has successfully dealt with the management of the first sector tenders held on the national territory, as well as other important development projects.
Since 2019 he is also Head of Commercial Development in Toscana Energia S.p.A. and President of the gas concessions commission of the National Gas Industrial Association (Anigas).