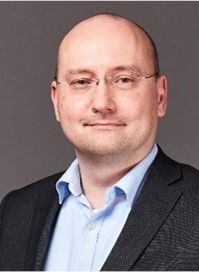 Roman A. Tobler
Manager
,
ASCR and Wiener Netze
Germany
Mr Tobler has been the head of the "Digital Information and ICT Governance" department since 2017 of Wiener Netze GmbH. At the same time, he is responsible for the infrastructure area of ​​the research company Aspern Smart City Research GmbH & Co KG (ASCR) as authorized signatory.
From 2013 to 2017 he was head of technical IT (OT) at Wiener Netze GmbH and in this role he was responsible for the reliable operation of critical IT systems. Before that, he worked for Wien Energie Stromnetz GmbH as a demand manager with a focus on project management in ​​network management solutions. His professional career began in the field of IT operations management. In this area, he headed operational IT organizational units and was responsible for software development projects, for example in ​​property management and personnel management.
Mr Tobler studied industrial engineering at the academy of applied sciences in Saxony, Germany, and continued his academic education with a master's degree in business informatics and a master's degree in European law at the University of Krems. Most recently, he completed his education at the LSE (London) and at Harvard University in the areas of data protection law and information security.
Mr. Tobler is certified as a Lead Auditor of ISO 27000, is a Certified Information Systems Auditor (CISA) and a Certified Information Security Manager (CISM). In addition, he is a member of various committees and supports them pro bono as an expert. From 2011 to 2013 he was a standardization expert at Austrian Standards in the field of energy management - comparative business-economic calculations for energy systems.