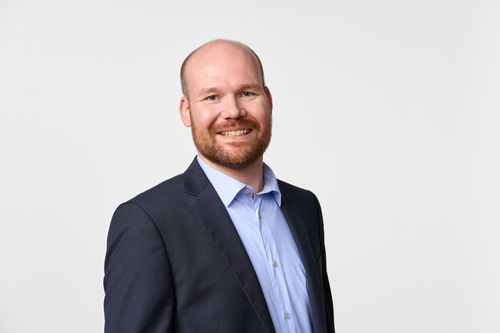 Philipp Offenberg
Senior Manager Europe, Breakthrough Energy
,
Representing Energy Storage Coalition & Breakthrough Energy
Belgium
Philipp is a Senior Manager at Breakthrough Energy where is responsible for Europe-level policy engagement and German strategy. He is based in Breakthrough Energy's Brussels office.
Prior to Breakthrough Energy, Philipp worked in high-level public policy positions focused on energy, climate action, and sustainability. During this time, he was an Advisor on energy and climate policy in the strategy department of former European Commission President, Jean-Claude Juncker. He has also served as a Research Associate at both King's College London and at Jacques Delors Institute Berlin and worked at the consulting firm Accenture, on the Utilities and Resources team.
Philipp has lived and worked in Germany, Belgium, Spain, and Russia. He holds a Master of Public Policy from the Hertie School of Governance in Berlin, and a Master of Communications and History from the University of Mainz, Germany.
About Breakthrough Energy
Founded by Bill Gates in 2015, Breakthrough Energy aims to accelerate the clean energy transition and help the world reach net-zero emissions by 2050. Through investment vehicles, philanthropic programs, policy advocacy and other activities, Breakthrough Energy is committed to scaling the technologies the world needs to meet its climate goals - so everyone can enjoy affordable, abundant clean energy.