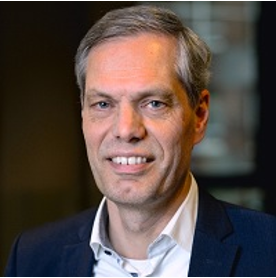 Peter Vermaat
Secretary General
,
EU DSO Entity
Netherlands
Peter Vermaat started out his carrier at VolkerWessels, the No. 2 Dutch construction company, in 1991. After having taken up different senior and international management positions, mainly in infrastructure, he was appointed Director of PPP- and Concession Projects in 2004. In 2008, he became CEO of Evides Watercompany in Rotterdam (The Netherlands) and subsequently moved to Enexis Group in 2014 to become CEO of this leading Dutch distribution system operator (DSO).
In September 2021 he started as Secretary General of the newly established EU DSO Entity, Brussels-based organisation. Mandated by EU regulation, DSO Entity unites over 900 European DSOs to provide technical and regulatory advice on energy transition to the European Commission.
Throughout his international career, Peter has taken a particular interest in organizational development, public-private partnerships, sustainability, and in energy transition.
Peter holds a MSc in Civil Engineering from the Technical University of Delft and an MBA from the Rotterdam Erasmus University.