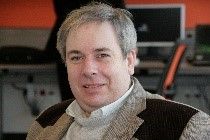 Paul Lacatus
Senior Researcher
,
PHOENIX Project
Romania
Eng. Paul Lacatusis Senior researcher and Project manager inDevelopment and Innovation department & ICT manager of the Professional Association Romanian Energy Center (CRE) acting in Brussels and Bucharest
Experience of more than 25years in the ICT and Power Energyindustry, at managerial and executive level in companies involved inTransmission, Distribution and Generation.Active in EC and EIB funded Projects on Cybersecurity, Digitalization of the Electricity Sector, Smart Grids, Critical Infrastructure Protection and Grid Investments. Former ethical (white hat) hacker involved in Cybersecurity solutions
Experience in designing, configuring and commissioning electricalpower networks and energy assets as well in electric powernetworks for transportationin AC and DC in Romania and abroad.Experience in designing, configuration and commissioning communication networks , SCADA, IoT . Project manager and head designer of power network and SCADA for Athens Tramway in 2004. Head designer and commissioning manager for the grid connection Tariverde 400/110kVsubstation, for the biggest onshore wind park in Europe, at that time,in 2010.
Active in developing technical solutions in H2020 projects as Phoenix, Crossbow, Wisegrid, Success, Trinity, and Erasmus+ Eddie Project - Co-author at United States Patent in Signal digital processing and FPGA circuit synthesis
PhD degree in progress in Power Engineering and a Master in Electronics and Communication Engineering .