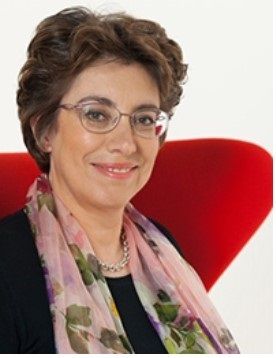 Marianne Laigneau
Chief Executive Officer
,
Enedis
France
Marianne Laigneau is the CEO of Enedis, the major French Electricity Distribution System Operator, since February 2020. She has also been chairing the French Think Smartgrids association since June 2020.
As member of EDF Group Executive Committee since 2007 she was previously in charge of EDF International Division from 2017 to 2019, EDF Group Human Resources from 2010 to 2017 and Corporate Secretary from 2007 to 2009. Meanwhile she was member of Enedis Supervisory Board since 2010.
Before joining EDF group, Marianne Laigneau held various positions within Gaz de France, the Council of State and the Ministry of Foreign Affairs.
Graduated of the Ecole Normale Supérieure de Sèvres and the Ecole Nationale d'Administration she joined the Council of State in 1992 where she became Counsellor in 2007.
She is also member of the Board of Directors of Crédit Agricole S.A. where she chairs the Appointments and Governance Committee, member of the Board of Directors of the Ecole Normale Supérieure and she chairs the association of former students, pupils and friends of the Ecole Normale Supérieure.
Ms Laigneau is Officer of the French National Order of Merit and Knight of the French Legion of Honour.