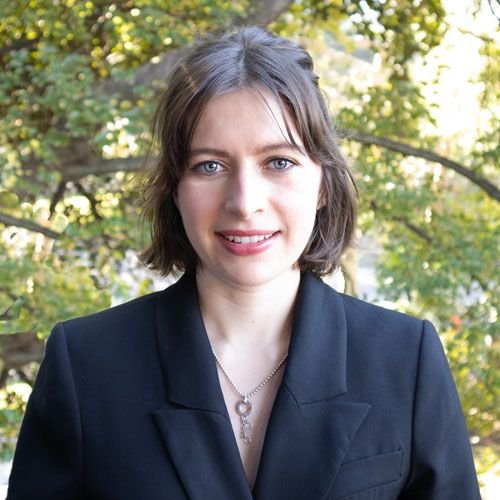 Madelaine Kenihan
Team Leader for Europe
,
Anávo, a Polyglot Group company
France
Madelaine leads the European team of Anávo, a global recruitment agency specialised in finding talent in the Renewable Energy, Environment, and Sustainability sectors.
Anávo is part of Polyglot Group, a growth partner which offers companies a one-stop shop to setting up and sustaining their business overseas. Working out of the Paris office, Madelaine helms a team of HR Consultants and Talent Acquisition Consultants, delivering an array of services to clients seeking to establish or expand their business across Europe.
Over the past 7 years of her career Madelaine has adeptly collaborated with enterprises across several industries such as Renewable Energy, Advanced Manufacturing, Life Sciences, Food & Beverages, and Technology, and accumulated 5 years of experience driving trade and investment initiatives on behalf of the State Government of Victoria, Australia. Originally from Australia, her academic and professional background spans France and Italy, granting her fluency in English, French, and Italian.