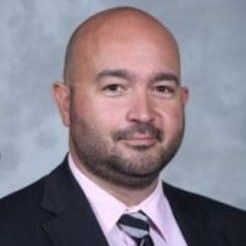 Jean Philippe Poirrier
Department Head, Smart Grid Solutions Industrialization
,
ENEDIS
France
Jean-Philippe has extensive experience in Electric Utilities and High Tech Manufacturing businesses in domestic and international settings. His experience includes HR and field operations management, marketing of high-tech solutions, developing strategic business relationships, as well as program management and applied research. He is currently in charge of smart grids industrialization at Enedis.

He was previously HR Director at Enedis Aquitaine Nord after managing Electrical Operations within Enedis Côte d'Azur, both business units of France's largest distribution grid operator. Spearheading business reconfiguration and managing day-to-day responsibilities, Jean-Philippe provides leadership and shares his passion for change with the teams he manages. He gets his co-workers dedicated to success thanks to his own commitment to personal and collective achievements, acquired through his experience within ERDF and GRDF as a Lean Six-Sigma Consultant.

Prior to joining EasEnergy (EDF's San Francisco based Corporate Venture), Jean-Philippe was Director of Marketing at Pentadyne Power Corporation (on loan from EDF) where he was involved in worldwide business development, marketing and product development planning. Pentadyne is an innovative energy storage systems manufacturer and a member of EasEnergy's Investment Portfolio. As a marketing executive at Pentadyne, he was instrumental in finding and securing a distribution partner in Europe, Asia and other territories.

Prior to Pentadyne, Jean-Philippe held a Program Manager position at RTE, the French National Transmission Grid Operator, where he was in charge of control systems deployment. Prior to RTE, he worked for SNCF – the French national railways company – in the Engineering Division where he led applied research programs.

Jean-Philippe holds a Master's degree in Electrical Engineering (MSEE) from the Grenoble National Polytechnic Institute (INPG). He is certified by ESSEC business school for HR Management.