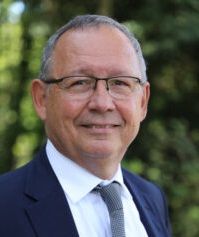 Jean-Marc Leroy
President
,
AFG (French Gas Association)
France
Jean-Marc Leroy has been elected President of AFG (French Gas Association) the 1st October 2021.
Previously he was Senior Executive Vice-President for External Relations at ENGIE till his retirement the 1st July 2021. Prior to that, Jean-Marc Leroy was Gas Chain Managing Director at ENGIE. Between January 2009 and July 2015, he was Chief Executive Officer of Storengy, the underground gas storage operator of ENGIE.
Jean-Marc started his career in 1980 at EDF-GDF Services. Between 1997 and 2004, he held several key positions at Gaz de France: President's Chief of Staff, Secretary of the Board, Deputy Vice President for Strategy, Vice President for External Relations and Internal Communication. Between 2005 and 2009 he was Executive Vice President for underground gas storage and LNG regasification terminals at Gaz de France and subsequently GDF SUEZ.

Between 2015 and 2020, he was President of Gas Infrastructure Europe (GIE). Previously, between 2008 and 2013, he held the position of the President of Gas Storage Europe (GSE), the storage column of GIE. He is still honorary President of GIE.

Jean-Marc Leroy was Chairman of the Supervisory Board of GRDF, the gas distribution company of Engie (2016 ' 2021), board member of the Global Gas Centre (2015 ' 2021) and Vice-President of OME (Mediterranean Energy Office). He has also been board members of different companies in various countries: Canada, Thailand, China, Switzerland, '

He is currently member of the Executive Committee of IGU and of Eurogas, and has been appointed in 2021 by the French Minister of Energy as a member of the CSE (Energy High Council).