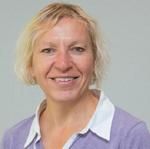 Janet Wood
Editor
,
New Power Report
United Kingdom
Janet Wood is editor of New Power (www.newpower.info), a monthly report and database on UK power sector development.
She has been a journalist covering the power and energy sector for over 20 years, covering technology, policy and politics as editor of magazines including Power Engineering International, Asian Electricity, Middle East Electricity and Utility Week.
She has a BSc in Physics and Chemistry and is the author of two books for the IET, on nuclear energy and on local-scale heat and power projects in the UK.