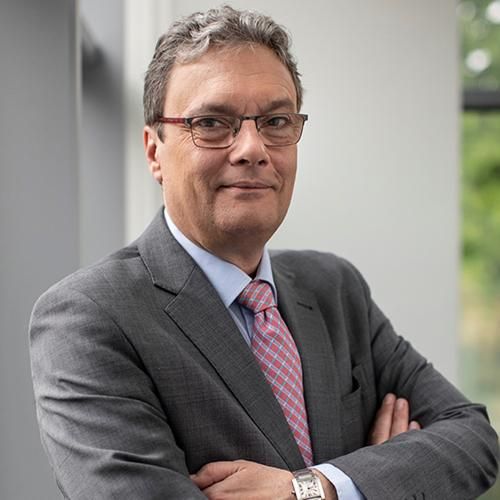 Guillermo Amann
Senior Advisor to the President / VP of T&D Europe aisbl
,
ORMAZABAL
Spain
Born in Bilbao in 1962.''
He is an industrial engineer from the Higher School of Industrial Engineers of Bilbao and PhD in Electrical Power Systems.

He has developed almost all of his professional career in Ormazabal, a company belonging to the Spanish family industrial group Velatia. He currently holds the position of Senior Advisor to the President, being responsible for institutional and sectoral relations and collaborating in the strategic development of the business.

He is President of AFBEL (Spanish National Association of Manufacturers of Electrical Equipment) and Vice President of its European counterpart T&D EUROPE. He is also Vice President of AEDIVE (Spanish Association for the Development and Promotion of
E-mobility).

He currently acts as spokesperson for the Spanish Forum for Electrification and is member of the High Level Clean Energy Industrial Forum, an advisory body to the European Commission.
Watch the Interview with Guillermo Amann here:
Grids Waves: Interview with Diederik Peerebom and Guillermo Amann from T&D Europe