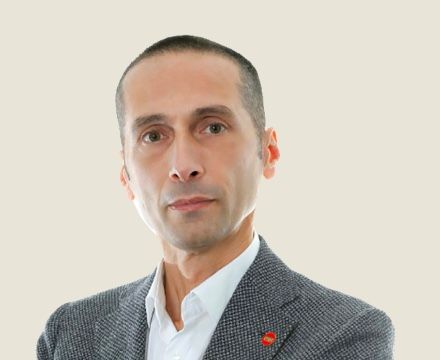 Fabio Veronese
Head of Grids Digital Hub
,
Enel Grids
Italy
Fabio Veronese is Head of the Grids Digital Hub at Enel.
In his role, he oversees the global Information Technology (IT) development and the digital transformation for Enel Grids business line.
Previous to his current position, Mr Veronese led the Infrastructure and Technological Services of the IT division of the Enel Group for three years managing IT operations for the Enel group.
He has 30 years of experience in IT, project management and business transformation and is a technology passionate.
As Head of Grids'Digital Hub he led the smart meter project implementation in Italy and is currently leading the global unification program and the digitalization program for the applications of the Distribution Companies of the Enel Group.
As Head of Infrastructure & Technological Services, Mr Veronese led the fastest and massive data migration to the cloud at corporate level, completing the restructuring in the way IT operations were managed in the Enel Group.
Currently he leads the Technology and Transformation Committee of ENEL and since 2019 he has been actively involved in developing an original cloud native platform approach which he applies to the development process of all the IT solutions in ENEL.
Fabio Veronese holds a bachelor degree in electronic engineering from the University of Padova, Italy and a Master's degree in Leadership Awareness at INSEAD business school.
He is married with one son.