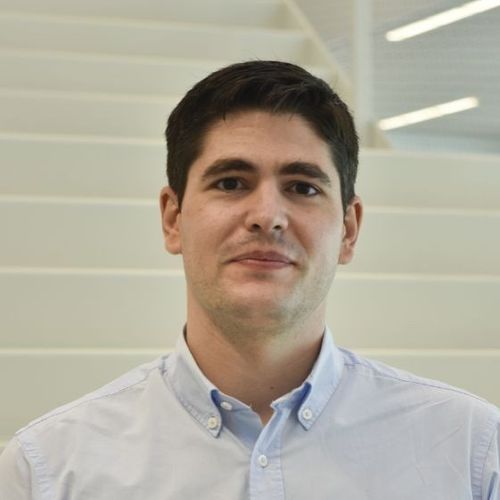 Emilio José Palacios-García
Postdoctoral Fellow MSCA SoE FWO
,
KU Leuven / EnergyVille
Belgium
Emilio J. Palacios-García is a Postdoctoral Research Associate in the group Electrical Energy Systems and Applications (ELECTA) at KU Leuven and the research centre EnergyVille, both in Belgium. At this institution, he currently holds a Postdoctoral Fellowship from the Research Foundation - Flanders within the Marie Skłodowska-Curie Actions - Seal of Excellence programme.
Before that he was a Postdoctoral Fellow at Aalborg University (Denmark) for two years (2018-2020) and a PhD Fellow from 2015 to 2018 at the University of Córdoba (Spain), where he obtained his PhD degree in Advanced Computation and Energy. From this university, he also received his BSc degree in Industrial Electronic Engineering and his MSc degree in Distributed Renewable Energies, in 2012 and 2013 respectively.
His main research areas include stochastic modelling and forecasting of residential energy flexibility, advanced metering infrastructures for user-centric demand response, privacy-friendly energy data collection and processing, and IoT architectures and protocols for energy services. He has authored and co-authored 47 publications in international peer-reviewed journals, conference proceedings, and book chapters.