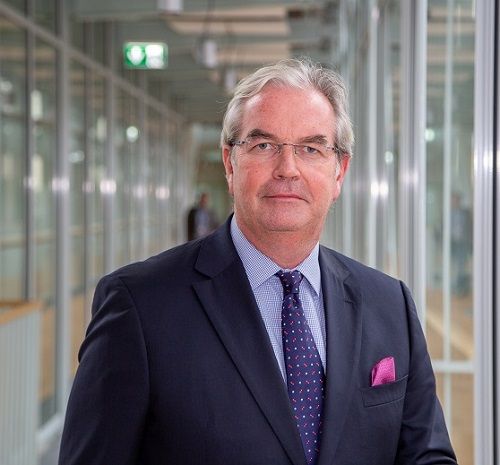 David Bryson
Chief Operating Officer
,
Uniper
Germany
On course for decarbonization: Uniper's Chief Operating Officer and Chief Sustainability Officer
Uniper is the third largest listed German utility. Aiming for CO2-neutrallity in Europe by 2035, the company is setting the pace in the energy evolution. The dilemma of increasing energy demand and necessary resource protection requires both - an ambitious and an evolutionary approach. Since 2019, David Bryson has taken on the challenge of addressing climate change in an integrative way, in his role as COO and CSO of Uniper.
A chartered engineer who spent 24 years developing as a leader and manager in the British Army, Bryson joined the energy industry more than 14 years ago. In various senior management positions at E.ON, he helped develop an open-minded culture that was central to growing the business, raising awareness of works-safety and driving business transformation by focusing on operational excellence and customer needs.
Since Uniper's first days, Bryson has been responsible for the international operations of the asset business. As a long-term advocate of diversity, he always listens to all stakeholders and considers their different perspectives in his decision-making. These qualities led him to become a key figure in Uniper's pursuit of more constructive conversations with sustainability-focused NGOs to better shape Uniper's strategy and the company's response to their demands.
In addition to Sustainability & HSSE, Asset Management, Swedish Nuclear, Engineering, Operational Excellence and Digital Evolution, Bryson leads the Hydrogen Business, one of the most important pillars of Uniper's decarbonization strategy. '
Bryson holds a Bachelor's degree in Engineering in Information Technology from the Cranfield Institute of Technology, a Master of Science in Defence Technology from the Cranfield University in the UK and an MBA from the Open University at Milton Keynes in the UK. Since April 2021, he also serves as Member of the Governing Board at Eurogas.