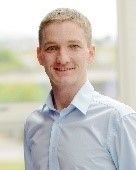 Conor Murphy
Representative
,
GridVis Project
Ireland
Conor Murphy is a Principal Engineer for NovoGrid. Conor received ME and PhD degrees in Electrical Engineering from University College Dublin in 2012 and 2016. He has over 5 years' experience in electrical engineering research during his time at UCD as a PhD candidate and then as a post doctorate senior researcher on two EU Framework Programme for Research projects: evolvDSO and RESERVE.
He is an experienced distribution network planner having previously worked with ESB Networks where he designed customer driven studies and new strategic reinforcements on a least cost technically acceptable
basis. He is a Chartered Engineer with Engineers Ireland.