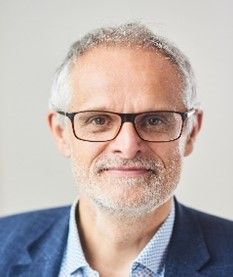 Christophe Schneidesch
Technical Director - Nuclear Research and Development Manager
,
TRACTEBEL (ENGIE)
Belgium
Christophe Schneidesch (Physicist Engineer Catholic University of Louvain UCL Belgium 1983, M. Nuclear Engineering UCL 1984, M. Eng Thayer School of Engineering of Dartmouth College, USA, 1986, Dr. in Mechanical Engineering UCL 1992) joined the of the Nuclear Entity of TRACTEBEL Engie in 1992 where he has been first in charge of the development, the qualification and the deployment of modern core physics code packages and the related methodologies for core design and safety analyses for more than 10 years.
From 2005 till end 2021, he has been manager of the Core and Fuel Studies Group of TRACTEBEL and responsible for all reactor physics activities related to the fuel design, fuel cycle, core design, safety evaluation and core operation in support of the nuclear units of the Belgian Utility.
First acting since 2018 as R&D coordinator of R&D programs within the Nuclear Competence Centres, Dr. Schneidesch is since end 2021 Technical Director managing the Nuclear Research and Development of the Global Business Area Nuclear of Tractebel ENGIE.
Chief Engineer and Global Expert in Reactor Physics within ENGIE, he is active in the development of Codes and Methods for the Nuclear Entity (more than 25 contributions to journals, conferences or workshops in recent years) and participates to European funded projects in the HORIZON-EURATOM framework. Dr. Schneidesch is a delegate in the OECD/NEA Working Party on Scientific Issues and Uncertainty Analysis of Reactor Systems WPRS and a member of its Expert Groups EGPRS (Physics of Reactor Systems) and EGMUP (Multi-Physics). He is also a member of the Scientific Committee of the Frédéric Jolio & Otto Hahn Summer School and co-chair of the Technical Program Committee of the BEPU2024 conference.
Current focus is on SMRs as well as Advanced Reactor designs and their integration into Hybrid Energy systems towards a carbon-neutral and affordable energy mix. In this respect, as a member of the SNETP Governing Board, he is currently in charge of the committee for strengthening interactions with European & international stakeholders of the non-nuclear sectors.