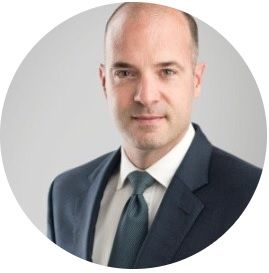 Arnaud de Limburg
Strategic Business Lead, Engie Hydrogen
,
Engie
Belgium
Arnaud DE LIMBURG is currently SVP Strategic Business Lead at ENGIE Hydrogen.
ENGIE has positioned itself as a major player in renewable hydrogen and operates along the entire hydrogen value chain –from production of renewable energies to green hydrogen end uses. ENGIE's aim is to be a leader in the production of renewable hydrogen on at industrial scale.
Arnaud has been with ENGIE (previously GDF SUEZ) for the last 20 years. Prior to joining the Hydrogen business unit at ENGIE, Arnaud was from 2018 to 2020 CEO of Axima Refrigeration for Belgium and Luxemburg; from 2013 to 2018 CEO of Avon & Dedisa Peaking Power, 1000 MW OCGT power plants in Durban and Port Elizabeth in South Africa; from 2008 to 2013 CEO of Sohar Power and United Power, twoIPPs in the Sultanate of Oman. As General Counsel for GDF SUEZ Middle East & Northern Africa from 2004 to 2008, he worked on the development, negotiations, structuring and financing for major IPPs in the Middle East; and from 2001 to 2004 was Legal Counsel for GDF SUEZ Asia based in Thailand.
Arnaud holds a BA in Law from the Catholic University of Leuven in Belgium (exchange year at the University of Passau in Germany). He got a degree in International Relations from the London School of Economics. He has completed in 2009 a general management degree at CEDEP (INSEAD, France).