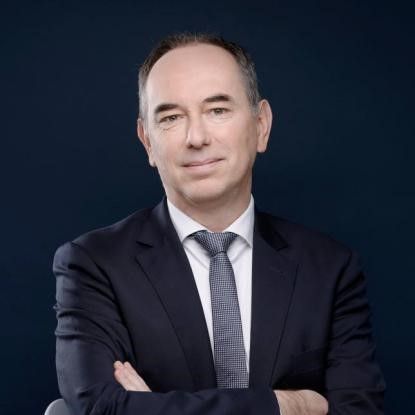 Antoine Jourdain
VP Operations and International
,
Enedis
Antoine JOURDAIN is member of the board of Enedis in charge of technical and operation activities, and international development. He joined Enedis in 2014 as Interregional Director.
Prior to this, he was appointed in 2012 Chairman and Chief Executive Officer of SSE, in charge of the distribution and of the sale of electricity on a third of the Slovak territory.
In 2006 he moved to Hungary where as Deputy Chief Executive Officer of Egaz-Degaz, subsidiaries of Engie. In 2008 he joined Eustream, the company in charge of the transit of Russian gas in Slovakia, as Chairman of the Board of Directors.
In 2002 he was appointed to the management of the Strategy of GDF and worked on the IPO and the restructurings imposed by European Regulations.
In 1997, he joined the distribution activity of EDF in Limousin and in Morbihan where he managed the whole customer activity.
He began his career in 1992 in France as an engineer drilling on the underground storages of gas then in Houston, Texas, on exploration production projects
Antoine JOURDAIN is awarded a diploma from the Ecole Polytechnique.