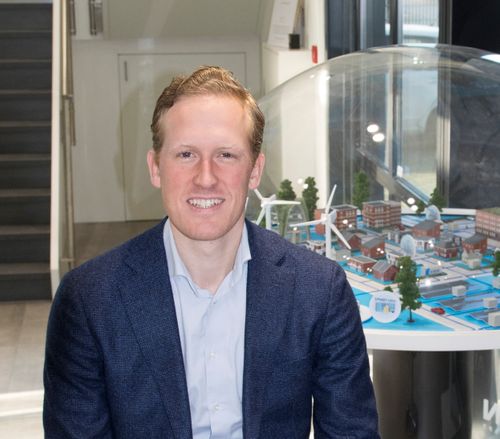 Adriaan van Tets
Business Unit Director, Energy Storage Solutions
,
ALFEN
Netherlands
Adriaan van Tets, born in the Netherlands, is a professional in the energy storage industry. With a consulting and engineering career that includes the Boston Consulting Group and Royal Dutch Shell, Adriaan brings a strong blend of strategic acumen and technical expertise to his role as the Business Unit Director for Energy Storage at Alfen.
Adriaan holds a Master of Science degree in Offshore Engineering from the Technical University of Delft, Netherlands. His innovative thinking and strategic vision have established him as a notable figure in the energy storage sector. He is dedicated to driving innovation and shaping the future of sustainable energy solutions.
During his tenure at Alfen, Adriaan has held key positions that highlight his strategic acumen and dedication to the industry, including his role as Director of Business Strategy and Investor Relations, where he was responsible for shaping the company's long-term vision and maintaining crucial relationships with investors, shareholders, and other stakeholders.
In his subsequent role as Head of Product Management for Alfen's Energy Storage business, Adriaan was responsible for managing the current product portfolio and charting the roadmap for the future product portfolio. This role reflects his commitment to innovation and excellence in the energy storage sector.
In his current role as , he is responsible for leading the daily operations of Alfen's energy storage business, including developing the best energy storage solutions for customers.