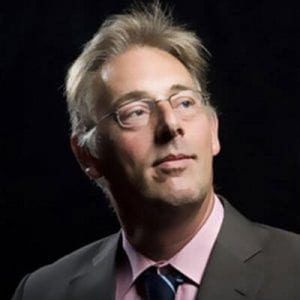 Ad van Wijk
Energy Technology
,
TU Delft
Netherlands
Ad van Wijk is a part-time Professor of Future Energy Systems at TU Delft, the Netherlands. He is a guest professor at KWR Water Research Institute to develop and implement the research program Energy and Water. He is a special advisor to Hydrogen Europe, representing European industry, national associations and research centers to develop European hydrogen policies with the EU commission. He is a hydrogen ambassador at the "New Energy Coalition"'to realize the green hydrogen economy in the Northern Netherlands. And he holds several advisory and supervisory board positions.
Van Wijk has studied physics and did his Ph-D in Wind Energy and Electricity Production at Utrecht University in the Netherlands. He worked as a Researcher and Associate Professor, between 1983 and 1997 in the Department of Science, Technology and Society at Utrecht University.
In 1984, van Wijk founded the company Ecofys, which eventually grew into Econcern. Econcern developed many new sustainable energy products, services and projects. Examples include the 120 MW offshore wind farm Princess Amalia in the North Sea, several multi-MW solar farms in Spain, a solar cell manufacturing plant Solland and a bio-methanol plant in the Netherlands.
Since 2011, van Wijk has been appointed as a professor of Future Energy Systems at TU Delft. His research focuses on the energy systems of the future. He will especially do research on hydrogen energy systems and fuel cell cars and has realised "The Green Village"'at the TU Delft campus.
Van Wijk achieved many important prizes for excellent entrepreneurship. Amongst others, he was Dutch entrepreneur of the year in 2007 and Dutch top executive in 2008.
Van Wijk was honoured by KWR, by appointing him Honorary Fellow in 2018
Van Wijk has published many books, scientific articles and reports. Amongst others
"How to boil an egg", 2011 ISBN: 978-1-60750-989-9
"Welcome to the Green Village", 2013 ISBN 978-1-61499-283-7
"Our Car as Power Plant"'2014 ISBN 978-1-61499-376-6
"3D printing with biomaterials"'2015 ISBN 978-1-61499-485-5
"The Green Hydrogen Economy in the Northern Netherlands", 2017 ISBN 978-90-826989-0-9
"Solar Power to the People", 2017 ISBN 978-1-61499-832-7 (online)
"Hydrogen, the key to the energy transition", 2018 article in a book
"Hydrogen, the bridge between Africa and Europe", 2019 article in a book
"A North Africa ' Europe Hydrogen Manifesto", 2019 DII desert energy report
"Green Hydrogen for a European Green Deal; A 2'40 GW Initiative", 2020 ISBN 978-90827637-1-3
All these publications can be downloaded from his website www.profadvanwijk.com
Follow Ad van Wijk on Twitter @advanwijk or via his website.