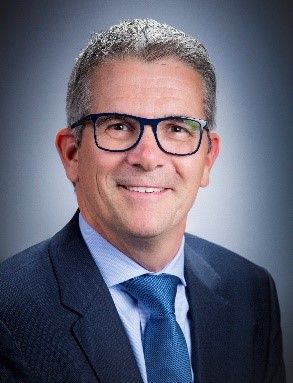 Aad den Elzen
Vice-President Power Generation and Strategic Growth
,
Solar Turbines
United States
Aad den Elzen is currently the VP of Power Generation and Strategic Growth for Solar Turbines Incorporated, a wholly owned subsidiary of Caterpillar, Inc.

Aad joined Solar Turbines in 1994 and has held various positions in Sales, Customer Services, and business development. Initially Aad started at the European entity in Switzerland. He has held positions as sales support engineer, sales manager, business unit manager and was eventually responsible for the sales and marketing operation for the Swiss entity. In 2014 Aad took on the position of Global Sales Manager for the Customer Service organization in San Diego and subsequently became Director Business Development Power Generation in 2016.

Since 2020 Aad is the Vice President Power Generation and Strategic Growth. The Carbon Reduction Strategies for the enterprise are part of the Strategic Growth portfolio.
Aad holds a bachelor's degree in Aeronautical Engineering, and a post graduate degree in Business Administration from Nijenrode University in The Netherlands.