Everything you need to know for your Contribution
This Portal includes all the information you need to have a successful and seamless experience as a contributor at Enlit Europe 2023.
Follow the order of the blocks below for the steps you need to take on the journey to your onsite session in Paris:
from travel logistics, registration, speaking and presenting to upcoming deadlines and other relevant information.

Registering Yourself

Your Contribution
Submit your Biography & Headshot
Your bio and picture will be used in all our communication including the website (speaker list) and other marketing communications. If you have not yet sent us a short bio and picture, please download this form, fill it out and send it to us via email at conference@enlit-europe.com. Your bio should be brief and have a max of 100 words.
For photo format guidelines, click here.

Presentation
Presentation Format
All PowerPoint slides should have a ratio of 16:9 and should be compatible with Microsoft Office 2010. You should have a maximum of 15 slides per presentation. Your presentation must be created specifically for this event; this is to avoid any repetition from other events. Each speaker will have a specific time slot, which is discussed with the Content Directors. If you are not sure how long your time slot is, you can contact us.

Audiovisual Equipment
Standard AV will be provided at every stage, including a screen, comfort screen, clicker/laser pointer and clip-on microphones (available in the Summit area only). If you have any special audio-visual requirements (ie, specific lighting or sound) please contact us before 6 October 2023.

Final Presentation – Speaker HQ
You will need to upload your final presentation via a link, which we will share with you closer to the event - please lookout for an email from AV company ACS (sender Enlit 2023 <pms@acsaudiovisual.com>). We ask that you upload your PowerPoint presentation in advance to avoid last-minute errors.
If you have not received this email, you can upload your presentation at the Speaker HQ in Paris (Summit area). Please ensure to arrive early so that you have enough time for this.
All final PowerPoint presentations will be uploaded onto a central system that connects to the Summit or Hub Sessions Theatres. In case you have any amendments to make, please find our AV technicians in the Speaker HQ in Paris (Summit area) well in advance so that they can upload the updated version.
Please note that all sessions will be recorded.
If unsure of any of the above, please contact us for clarification or click below for more information about presenting:

Connect and Engage
Engage our audience with your brand story
A good conversation starts with a great story – use our established platforms and channels to share your industry news and information around your participation at the event.
By sending this to us before the event, we can ensure to amplify your message via our website, social media channels, and our media partners.
Contact us if you have news to share and we will find the right platform for you!

We would love to receive a testimonial from you
If you have answered yes to the above, we would love to share your personal thoughts with others about Enlit and your experience with the show.
Please send us a 50-60 word text testimonial, preferably with a statement about what you see as the major challenges for the sector and why they should be addressed at Enlit Europe.​
We also encourage video testimonials, which you can film on your smartphone:
20-30 seconds
Face-to-camera
Share your MP4 file
All testimonials can be sent to our team: conference@enlit-europe.com.

Promote Your Involvement
Promote your participation to your network and invite them to the event
You will be able to invite your network to register for free to attend the Exhibition and the Hub Sessions, or to register for the Summit with a 25% discount. Share this link with them and ask them to use the discount code "25-speaker" if they're registering for the Summit: https://enlit-europe-2023.reg.buzz/speaker-invite
Invite your network to join your session: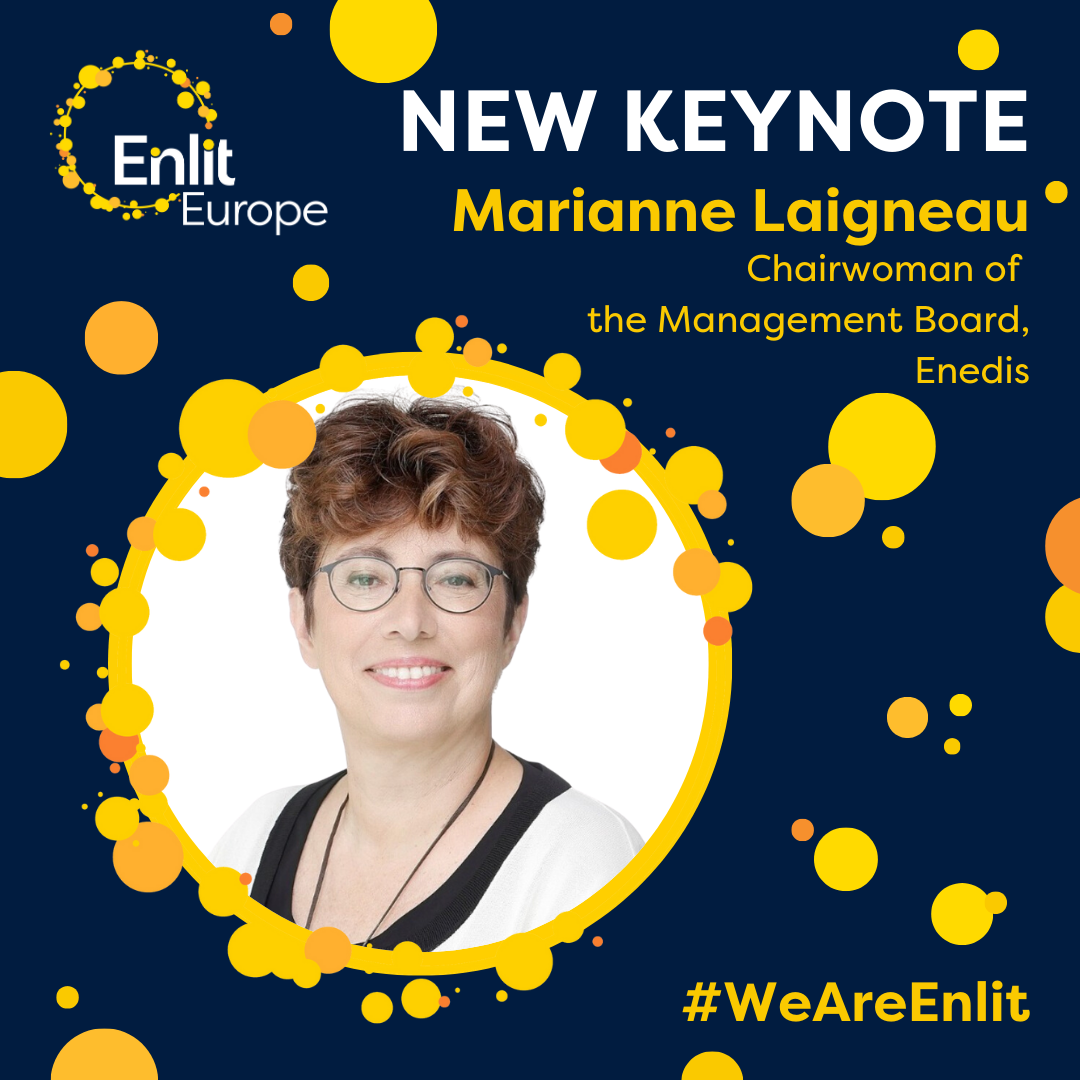 Use your customised banner
We are creating customised speaker banners as soon as speakers are confirmed, so you can use a banner with your photo and details to share with your network. Click here to find your banner and download it:
Share on Social Media
Use the below ready-to-share social media messages on your X, LinkedIn or Facebook channels to promote your involvement in the event:
X
Ready to share on your X account: "I am speaking at @Enlit_Europe 2023 | 28-30 November, Paris, France. Join me there! www.enlit-europe.com #EnlitEurope"
Use the official event hashtag and tag on X to increase the chances of your tweets being seen by a larger audience: #EnlitEurope @Enlit_Europe

Facebook
Follow Enlit Europe on Facebook and click here to share our profile and add your message

LinkedIn
Follow Enlit Europe on LinkedIn for the most recent updates on the event and click here to share our profile and add your message

Instagram
Follow Enlit.World on Instagram

Plan Your Visit
Please refer to the Venue page for updates on:
Travel information
Paris official travel guide, including accommodation, nearby attractions and landmarks, and restaurant suggestions
Venue information
Venue location and directions
If you need a VISA invitation letter, we can help you with your application by issuing an Invitation Letter after you have registered to attend the event. You can click on "Request a VISA letter" on the confirmation page of your registration, fill in your details and submit the request. The invitation letter will be sent to you via email.
Additionally, you can click here to check if you need a VISA to travel to Paris.

Connect with Other Contributors