Green is the new black | Carbon capture, utilisation & storage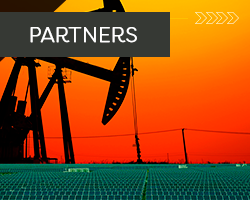 In the second episode of the series, 'Green is the new black for oil & gas', we explore how the oil and gas sector is employing the latest carbon capture technologies to meet net zero goals.
As we navigate the increasingly rapid energy transition, we have not yet shifted fully to a hydrocarbon free world. In fact, gas and fossil fuels, although not desirable, continue to provide a major source of reliable and affordable energy. As we reply on oil and increasingly gas, energy players are adopting innovative carbon capture technologies that present promising alternatives to renewables only options.
Join our panel of experts to learn more about:
The major CCUS technologies being deployed around the world – current and future innovation
Key projects, players and regions
Sustainable finance mechanisms – carbon tax and credits
How realistic are the decarbonisation goals being set for oil & gas companies and their clients
The role of renewable energy
Speaker confirmed:
Martin Towns, senior advisor for CCUS, bp
Brought to you by: