26 May 2021
Spotlight on Italy: The implementation of energy policy in the Italian Electricity and Gas market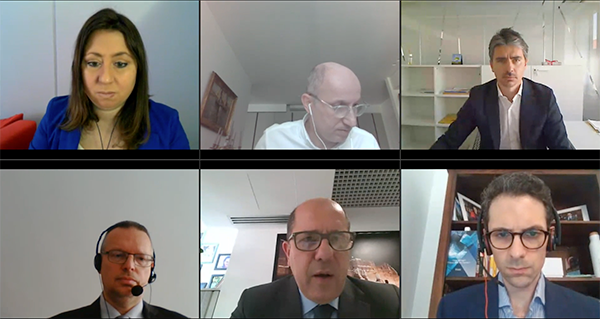 Italy is one of the countries that are most committed to pursuing the objectives that aim to environment protection, energy security, and the reduction of polluting and climate-changing emissions laid down by the European Union. Called upon to draw up a proposal for the 2030 National Energy and Climate Plan, Italy has created an ambitious strategy that will allow the country to contribute in a massive way to the achievement of the goals set by the Energy Union. The protagonists of this project, which will bring benefits at a global level, are citizens and businesses (source).
The first part of the 2030 National Energy and Climate Plan deals with the target that Italy aims to reach in terms of renewable energy, emissions and energy efficiency. The forecasts made by technicians in the energy field demand are encouraging: according to the experts consulted, in fact, as much as 30% of gross final consumption will be covered by renewable sources by 2030. The industrial sectors will contribute differently to the achievement of the target. In the electricity segment, 55.4% will be achieved, in transport 21.6% and in heating 33%.
According to the International Energy Agency (IEA), Italy's energy policy is strongly pro-renewables. The country has experienced impressive growth in the renewable energy sector and has been successful in integrating large volumes of variable renewable generation. Containing costs is a priority, and policies need to focus on bringing deployment costs towards international benchmarks. It has also continued to progress in terms of market liberalisation and infrastructure development, notably in the electricity market where transmission improvements between north and south, as well as market coupling, have resulted in price convergence throughout the country and wholesale prices tending towards those elsewhere in Europe.
Development in the gas sector has been slower, and greater progress is needed if Italy is to become a southern European gas hub. Furthermore, institutional arrangements within the energy sector remain complex and should be reformed and strengthened. Implementation of the National Energy Strategy provides a timely opportunity to address each of these challenges in a comprehensive way (source). However, given the fact that the updated in 2017 and approved in 2020 Italian NECP is compliant with the Regulation 2018/1999, demonstrates that the fight against climate change is for Italy a concrete commitment, which also includes new developments and progress in the gas sector.
Moderator: Agnese Cecchini, Editorial Director, Gruppo Italia Energia
Speakers:
Massimo Beccarello, Director of Energy and Environment, Confindustria

Alberto Pinori, President, ANIE Rinnovabili

Alessio Cipullo, Head of Technical Affairs, Elettricità Futura - download presentation

Alfredo Camponeschi, Head of Energy and Commodity Management Italy, ENEL

Fabio Bulgarelli, Head of Regulatory Affairs, Terna

Giuseppe Viscardi, Head of Regulatory Affairs Gas, LNG & Financial Regulation, ENI - representing Anigas

Ruggero Bimbatti, Head of Asset Development, Italgas
ON DEMAND VIDEO