22 Jul 2020
Initiate Talks: Ask Jensen, Seaborg Technologies, and Rune Kirt, Kirt x Thomsen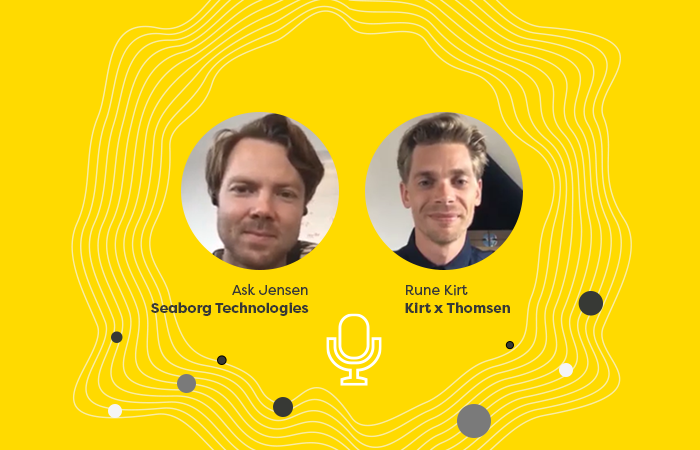 Dr Ask Jensen, Co-founder & COO of the start-up Seaborg Technologies and Rune Kirt, CEO & Partner of Kirt x Thomsen discuss their partnership on an exciting project to develop a long-duration energy storage system, illustrating the importance of collaboration.
Dr. Ask Jensen summarises the project, which is seeking to develop a long-duration energy storage system (ESS) based on molten salt technology with its roots in the nuclear sector, and explains what his company is doing differently with this existing technology to create a size-flexible, novel ESS. He also discusses the importance of the partnership with Kirt x Thomsen in the project's journey to ultimately realise its commercial promise.
With the Innovation Ecosystem much more complex than people often think, Rune explains Kirt x Thomsen's key role, as a visual R&D consultancy, within this ecosystem, and how they help start-ups effectively communicate their ideas in an innovative visual way. As he says "a picture can say a thousand words".
ON DEMAND VIDEO