27 May 2021
Initiate Season 2 | Germany: The European Climate Tech Start-up Powerhouse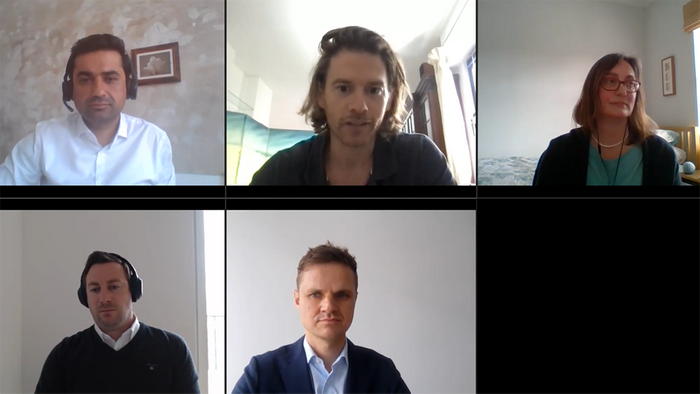 Germany has long been recognised as a major European start-up powerhouse irrespective of industry sector.
In 2019, NimbleFins ranked it number one in Europe for start-ups, while for the same year EY reported that Germany's top 100 start-ups secured over $11 billion in funding, representing close to a doubling on 2018.
One aspect of Germany's start-up ecosystem that is truly unique is its country-wide network of innovation hubs. Known as Digital Hubs, they specialise in a particular area of tech that takes advantage of local resources, industry players and talent.
For example, the neighbouring cities of Frankfurt and Darmstadt, known as the country's financial centres, jointly created a tech hub that focuses on innovative fintech and cybersecurity ventures.
Germany also benefits from strong government support. Most recently, the Bundestag approved an investment of state capital to help new and growing companies scale up their activities. Over the course of the current financial year the government will provide €2.4 billion via KfW, its developmental bank, with a further commitment to invest a total of €10 billion between now and 2030.
Turning specifically to the climate tech sector, Germany leads the way. According to the latest data from VC firms Speedinvest and Creandum, it has over 250 climate tech start-ups and heads up most climate tech subsectors, such as sustainable building, energy, circular economy and smart mobility.
Clearly, Germany views the creation and support of a vibrant and dynamic start-up sector as a vital part of its ongoing economic strategy. Yet, it is not without its challenges.
Topping the list is a lack of domestic funding opportunities. A large part of this is down to the natural conservative nature of domestic investors, arguably reflecting a wariness around new and emerging sectors, such as climate tech. Currently, the majority of late-stage investment is being provided by investors based in the US or Asia.
The perennial issues of excessive amounts of red tape and outdated regulations are also constraining the country's entrepreneurial sector.
In this episode, a panel representing key stakeholders discussed in detail the German climate tech start-up sector from a policy, technology, educational, business and funding perspective, covering areas such as:
Encouraging greater domestic funding
Connecting small ventures with corporates
Importance of deep tech development
Policy and regulation: What works, what doesn't
How to scale up start-ups successfully
Recovery from the COVID-19 crisis
Moderator: Heather Johnstone, Content Director, Enlit Europe
Speakers:
Aziz Sulaiman Rahim, Principal, Siemens Energy Ventures Recovery from the COVID-19 crisis

Felix Krause, Partner, Vireo Ventures

Philipp Kövener, Program Manager Trend and Innovation Scouting, Germany Trade and Invest

Martin Baart, CEO, ecoligo GmbH

Alexandra Khripko, Senior Expert, Start-ups, Germany Energy Agency
ON DEMAND VIDEO