03 Nov 2020
Grids Series S2 Special: Realising Energy Systems Integration's Potential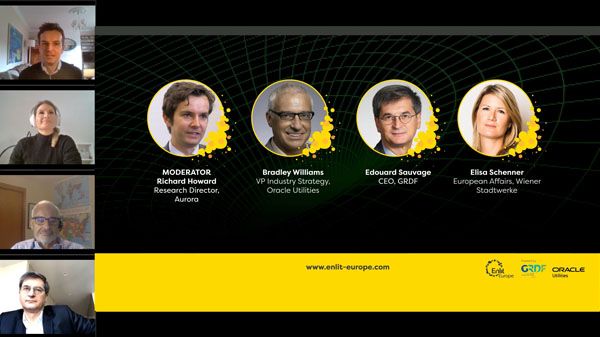 The Net Zero targets in Europe necessitate a rapid and sustained reduction in emissions from all sectors of the economy, including sectors which are currently highly dependent on fossil fuels - such as heating, transport and industry. Energy Systems Integration, also referred to as "sector coupling", is likely to play an increasingly important role in tackling these emissions - by linking clean energy sources and optimising end uses of energy to minimise emissions and costs to consumers.
The power sector is expected to grow substantially to 2050 due to the widespread electrification of heating, transportation and industry - with the significant flexibility from electric vehicle charging, hybrid heating appliances and demand response helping to integrate variable renewables. Hydrogen is emerging as a clean energy vector, with growing policy and investor focus. Heat/cooling networks and energy from waste are more established, but offer significant potential for wider adoption, while biogas has been recently highlighted by the European Commission as a significant low-carbon energy.
Listen to a panel of experts discussing these opportunities and the challenges of delivering investable business models in practice.
DOWNLOAD REPORT:
The role of Sector Integration in Decarbonising Europe (GEODE)
Questions addressed during this episode:
Is sector coupling just a buzzword or will it play a fundamental role in the energy transition?
What are the key technologies and business models?
How do we effectively implement it? How do we turn this potential into a concrete success and how long will it take?
Are there downsides to sector coupling?
Moderator: Richard Howard, Research Director, Aurora
Speakers:
​Edouard Sauvage, CEO, GRDF
Elisa Schenner, European Affairs, Wiener Stadtwerke
Bradley Williams, VP Industry Strategy, Oracle Utilities
ON DEMAND VIDEO