30 Sep 2020
Lifecycle Management Series S2 E1: Re-skilling the Power Sector Workforce for Tomorrow's Challenges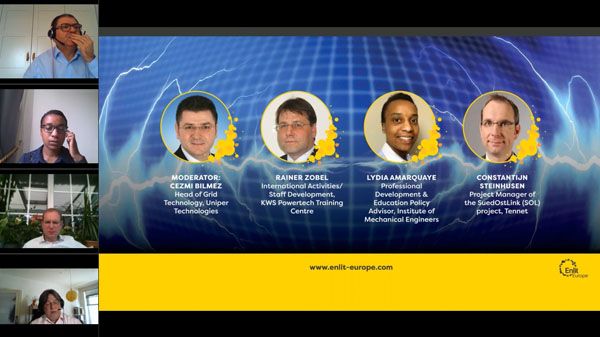 Once considered among the steadiest and predictable of sectors, the energy transition has created a fast-changing work environment with job roles and employment opportunities evolving ever more rapidly. How are energy companies retaining and retraining their workforces to equip them for the emerging new roles? How just is the transition for those in unfashionable sectors who are being left behind?
While this change is occurring, lessons are also being learned and new working practices being adopted, as a result of pandemic-enforced remote working experiences. How are energy companies embracing these changes in ways that create economies, optimise processes and, at the same time, benefit employees?
This episode lifted the lid on the changes happening in workforce management right across the power sector and tried to answer your questions about what this means for the future.
Moderator: Cezmi Bilmez, Head of Grid Technology, Uniper Technologies
Speakers:
Rainer Zobel, Staff Development, KWS Powertech Training Centre
Lydia Amarquaye, Professional Development & Education Policy Advisor, Institution of Mechanical Engineers
Constantijn Steinhusen, Project Manager, SuedOstLink (SOL) Project, TenneT
ON DEMAND VIDEO