13 Apr 2021
Grids Series Season 2 Special Episode: How will the grid evolve to support decarbonisation? Part 2: the Search for Resilience and Flexibility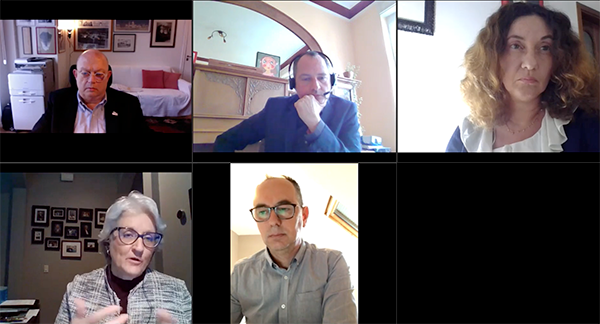 With local and two-way energy production growing, what role does the central power grid have and how sustainable is it? Solar PV is set to increase the fastest of all renewable energy sources in 2021. Last year, one-fifth of all renewable capacity deployed globally consisted of individuals and small-to-medium-sized enterprises installing solar PV panels on their roofs or business sites. How can the grid cope with 100% of RES?
Climate change makes both extreme heat and extreme cold events more commonplace and stresses systems (power plants and grids) beyond design conditions that were developed for the last century's weather. On the other side of the Atlantic, in the case of Texas, the levels of electricity demand that climate change can create were perhaps not anticipated enough. What are the lessons we can learn?
This episode's discussion was moderated by the European Distribution System Operators (E.DSO), the interface between Europe's DSOs and the European institutions, promoting the development and large-scale testing of smart grid technologies in real-life situations, new market designs and regulation.
Watch the discussion and get engaged on topics like:
The search for resilience/flexibility
Climate resilience
Ownership - is a central grid sustainable?
DERs, Supergrid and interconnectors - what do we really need?
Sector coupling, digitalisation of gas and power grids - Internet of energy
Finance model - tariffs, subsidies, Investment to support
Moderator: Roberto Zangrandi, Secretary-General - E.DSO
Speakers:
Viviana Vitto, Head of Market Strategy and Regulatory Analysis, Global Infrastructure and Networks, Enel

Beth Garza, Senior Fellow at the R Street Institute and former Independent Market Monitor for the Electric Reliability Council of Texas (ERCOT) wholesale markets

Antoine Jourdain, COO, Enedis

Michael Schwan, Head of Power Technologies International, Siemens
ON DEMAND VIDEO