04 Nov 2020
Spotlight on Germany: The Digital Agenda for the Energy Transition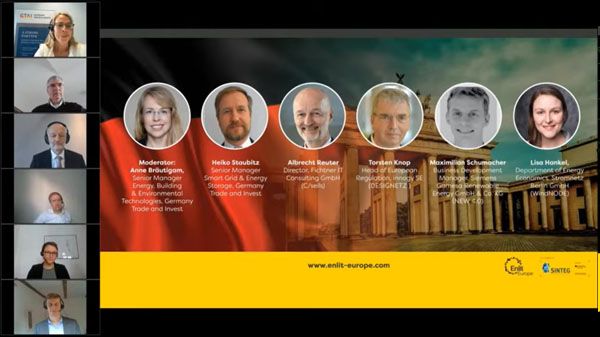 Smart Energy Showcases - Digital Agenda for the Energy Transition (SINTEG) is a large-scale programme co-funded by the German Federal Ministry of Economic Affairs and Energy. It comprises over 300 partner organisations and has an overall budget of more than 500 million euro. The showcase regions cover almost the whole of Germany. The SINTEG showcases are large living laboratories that test innovative technologies and business models for future energy provision, particularly in the field of digitisation.
This forum addressed relevant questions such as:
Which key lessons have the showcase regions learned from their work?
What new business models have they developed that could also be applied in other countries?
What will be the next steps to put the solutions into practice and transfer them to other places?
Impulse statements from specialists from the showcases were followed by a panel discussion and answers to questions from the audience.
Moderator: Anne Bräutigam, Senior Manager Energy, Building & Environmental Technologies, Germany Trade and Invest
Speakers:
Heiko Staubitz, Senior Manager Smart Grid & Energy Storage, Germany Trade and Invest
Albrecht Reuter, Director, Fichtner IT Consulting GmbH (C/sells)
Torsten Knop, Head of European Regulation, innogy SE (DESIGNETZ)
Maximilian Schumacher, Business Development Manager, Siemens Gamesa Renewable Energy GmbH & Co. KG (NEW 4.0)
Lisa Hankel, Department of Energy Economics, Stromnetz Berlin GmbH (WindNODE)
ON DEMAND VIDEO