25 Aug 2020
Datatopia Podcast: Rémi Demerlé, LoRa Alliance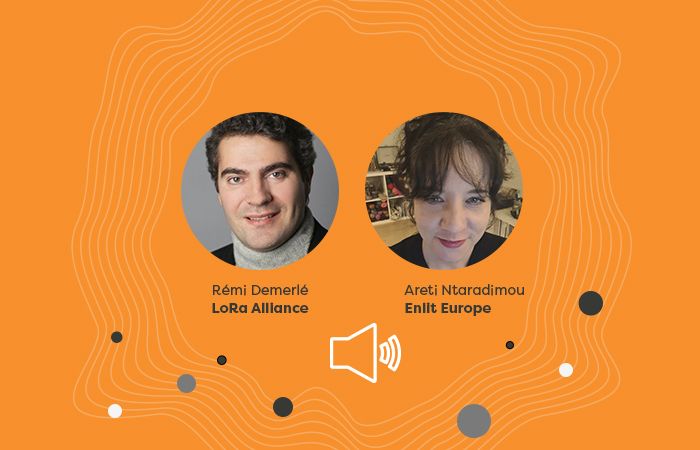 In this new Datatopia podcast episode, we discuss the ways in which IoT can improve our home life or our industrial performance, what is the need of industry certification programs for ensuring interoperability between devices and applications, as well as applications and markets that will benefit from the new profile of DLMS over LoRaWAN®.
Our guest is Rémi Demerlé, Smart Utilities Leader of LoRa Alliance, and Marketing Director of Semtech. Semtech is a member of the LoRa Alliance, an open, nonprofit association to promote and drive the success of the LoRaWAN protocol.
ON DEMAND PODCAST
What if... there was a podcast that could answer your questions in relation to data and digitalisation of the energy sector, a source of information featuring guests from Energy Utilities, associations, solution providers and the academia?
What if this podcast is already here?
It's called Datatopia and it will complement Enlit Europe's Data Hub Series with a focus on topics like ownership, policy, security, new technologies, ethics and digitalisation.
If you are interested in these topics, then you are in the right place! Stay tuned!