04 Feb 2021
Data Series S1 E2: IoT, IIoT and AIoT, where is the future taking us?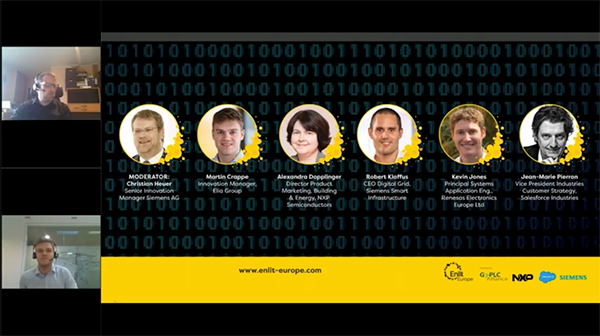 The internet of Things (IoT) and Artificial Intelligence (AI) are powerful technologies.
When combined, AI and IoT, they create AIoT - the artificial intelligence of things. One can think of the internet of things devices as the digital nervous system while artificial intelligence is the brain of a system. Use of AI and other technologies within IoT and IIoT infrastructure.
Moderator: Christian Heuer, Senior Innovation Manager, Siemens AG
Speakers:
Martin Crappe, Innovation Manager, Elia Group
Alexandra Dopplinger, Director Product Marketing, Building & Energy, NXP
Robert Klaffus, CEO Digital Grid, Siemens AG
Kevin Jones, Principal Systems Application Eng., Renesas Electronics Europe Ltd
Jean-Marie Pierron, Vice-President Industries Customer Strategy, Salesforce Industries
ON DEMAND VIDEO