15 Oct 2021
The race is on for Europe to develop battery storage solutions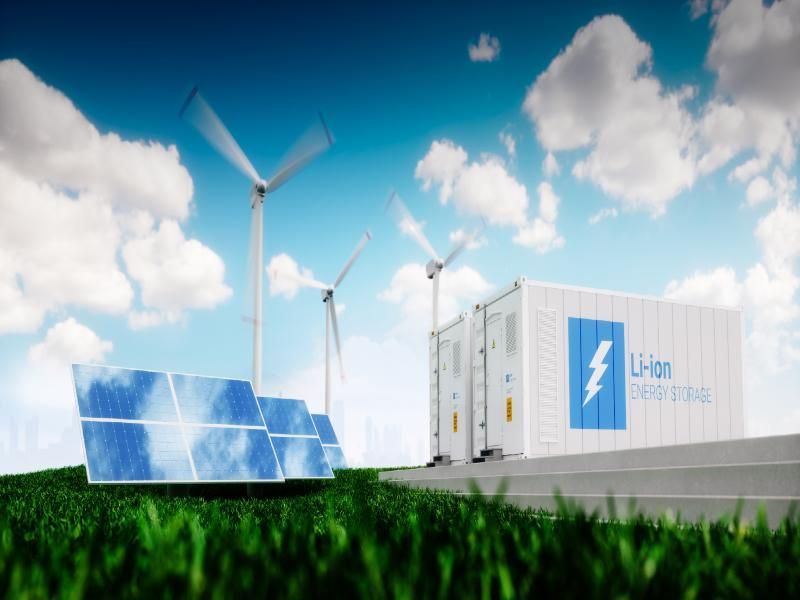 Whilst energy storage has been touted as an enabler of the energy transition, how well prepared is the European market to leverage the technology?
In an interview with Smart Energy International, Benedikt Sobotka, co-chair of the Global Battery Alliance, said the race to develop storage solutions for a clean energy future is on in Europe. He said battery energy storage, especially long-duration types, are a major near-term driver to realise the 2°C Paris Agreement goals.
He said batteries can enable 30% of the required reductions in greenhouse gas emissions in the transport and power sectors, setting a course towards achieving the 1.5°C goal if complemented with other technologies and collaborative efforts.
However, he said there is a need to maximise the productivity of batteries through increased investments in innovation and the boosting of manufacturing capabilities.
Sobotka gave the example of a £1 billion ($1.3 billion) investment made by automaker Nissan in a gigafactory plant in England as vital to expanding battery manufacturing and the role of the technology in the energy transition.
He added that policies should foster battery storage-enabled renewable energy integration. Through partnerships between the utility and battery technology sectors, Sobotka said the use of storage to connect more renewables on the grid can become simple and cost-effective. German grid network operator Zukunftsenergie Nordostbayern and Siemens signed a letter of intent to build one of Europe's most powerful battery storage facilities.
In addition to helping deliver the energy transition, Sobotka said the battery energy sector has the potential to ensure green recovery from the pandemic. The European Commission estimates that the EU's battery industry currently employs more than 30,000 people across 14 countries. The Global Battery Alliance estimates the battery value chain will create 10 million good-quality jobs globally and $150 million in economic value.
Sobotka, said: "As a viable, stable source of clean energy, batteries offer significant socio-economic impact and are key to achieving the 1.5C Paris Agreement goals. However, the challenges that Europe will face are two-fold: firstly, how can the deployment of batteries be accelerated and secondly, how can we ensure they are produced responsibly and sustainably."
A recent EU audit found that the bloc needs to speed up deployment of EV charging infrastructure to meet its Green Deal target of 1 million charging points by 2025. To stimulate deployment, Sobotka said more strategic investment needs to be attracted across the entire value chain, including into application and charging infrastructure.
He said batteries can also be made more affordable through lower production costs, which will be achieved by increasing production capabilities across the value chain – from mining cobalt for li-ion batteries to cell production and recycling.
"To ensure batteries are responsibly produced, a similar, joined up approach is required. Public and private organisations must work together to eliminate human rights violations, provide safe working conditions, and improve repurposing and recycling in the battery value chain," added Sobotka.
The race in Europe to develop battery capabilities is unsurprising, given the wide-ranging environmental, social and economic benefits that batteries offer. However, in the rush to build up the supply chain, European countries must not overlook how these materials are sourced, produced and re-used.
Sobotka reiterated that to ensure the EU battery market is sustainable there is a need to be certain that a circular approach to the recovery of batteries and the use of second-hand batteries to meet growing demand are implemented.
---
This article was originally published on Smart Energy International