19 Jul 2021
Storage faces its own transition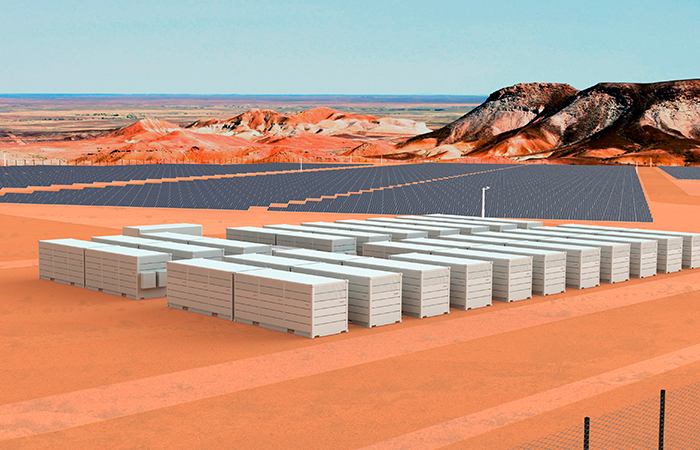 Since the dawn of civilization, human progress has relied on exploiting our natural resources. Coal, oil and gas became the bedrock of our societies' supply of energy, rapidly improving our standard of living.
Too often, though, those benefits were delivered at the cost of mounting economic and environmental inequality.
The rise of renewables presents an opportunity to reshape our societies in a fairer way.
The concept of a just transition was formed with that in mind: to protect biodiversity and combat climate change by shifting towards sustainable production models which will prioritise the needs of the communities that will bear the brunt of climate change.
---
This article was originally published on The Guide - Season 3 | 2021
---
As the renewable energy industry embarks on this revolutionary mission, we must learn the lessons of the past.
Most importantly, we must look at the emerging energy landscape from all angles, to ensure that its benefits are shared broadly without creating new and unexpected challenges as we disrupt existing industries and build new ones.
It is essential that we dramatically scale up clean energy sources such as wind and solar to reach climate goals and limit global warming to below 2°C. But relying on intermittent renewable energy risks a future electricity system that depends on more polluting, more expensive fuel-based generation to provide power when the sky is dark and the air is still.
Energy storage systems are thus a key component of a truly renewable-powered future, delivering clean power to our homes and business as needed with no incremental emissions.
The amount of energy storage serving the grid is set to grow by a third every year to 2030 as countries increasingly look to generate 'dispatchable' renewable energy to help meet ambitious carbon reduction targets.
However, current approaches to energy storage have created a playing field tailored for lithium-ion batteries, originally developed for use in consumer electronics. Many grid systems around the world are now using lithium batteries to solve short-term power quality and supply challenges.
However, the cost of deploying lithium batteries for baseload power is prohibitive, and their limited charge-then-discharge "cycle life" means they are best suited for intermittent use. This limits their ability to accelerate the energy transition by delivering grid-scale, sustainable power on demand.
Not only are lithium batteries not ideally suited to complete the work of decarbonizing our electric grid, they themselves also present significant risks. Lithium batteries – currently only 5 per cent recyclable – are projected to create 2 million metric tonnes of battery waste by 2030 – an environmental crisis of its own, which will divert resources from other renewable projects.
There are also a host of issues surrounding the lithium-ion supply chain, including the use of so-called 'conflict minerals' such as cobalt.
And finally, recent safety incidents at battery installations and at recycling centres are bringing into clear focus the difficulties lithium batteries present, especially for the regulators and emergency responders who have a duty to ensure public safety.
Despite these challenges, lithium is by far the dominant energy storage technology being deployed on the grid today. If regulators, governments and industry don't broaden their view to include complementary alternatives soon, lithium batteries could set us on course for a future energy system no cleaner, no more equitable and no more sustainable than what we have today.
Looking beyond lithium
As it stands, the energy industry views lithium-ion batteries as a key enabler of the renewable energy revolution. However, while lithium is already playing a large and growing role in decarbonisation, the challenges that the technology presents cast reasonable doubt on the sustainability of a single-technology approach.
It is time we asked the question as to whether the focus on lithium in the short-term risks the long- term environmental and economic sustainability of the energy transition – especially when we consider just transition principles.
To shift to a more regenerative economy, we must look beyond lithium and consider other resources which can provide a long-term, future-proof, affordable solution. This will be essential for the energy transition and help countries and businesses achieve their mid-century net-zero targets.
Vanadium flow batteries (or VFBs) are emerging as a leading option for the future of energy storage. Unlike lithium-ion, they use multiple states of vanadium to store and release energy in a water- based electrolyte containing vanadium salts.
VFBs can fully discharge into the grid, every day over decades of service, while maintaining their original capacity. This makes them ideal for absorbing power from intermittent solar, wind, and tidal sources then delivering that power on demand, and means a VFB-supported electric grid can deliver clean power with the economics, flexibility and reliability that is the cornerstone of our domestic, commercial and industrial energy system.
The rise of renewables presents an opportunity to reshape our societies in a fairer way.
These batteries are also highly recyclable. The vast majority of components can be recycled using widely available existing processes, and the vanadium electrolyte itself is 97 per cent recyclable, according to a recent study.
Vanadium flow batteries can operate effectively in hot climates, meaning they can be deployed to serve the electric grid in many countries in the developing world without requiring the addition of expensive, power-hungry cooling equipment.
Unlike lithium-ion batteries, they are also fundamentally non-flammable, meaning they do not require auxiliary fire suppression and HVAC systems and making them more appropriate for use in residential or environmentally sensitive areas.
While accelerating the decarbonisation of the electric grid is a worthy goal, the benefits of vanadium flow batteries can extend to communities at the margins of our current energy system.
Invinity is currently delivering a vanadium flow battery to a fire station run by the Soboba Band of Luiseño Indians in Southern California. The battery will help mitigate the impact of grid outages caused by wildfires on emergency services and the local community.
The fire station is a vital part of the Soboba community. Tribal residents live in a district identified by the California Public Utilities Commission as a 'Tier 3 – Extreme' threat area and have experienced multiple outages linked to wildfires over the last two years.
During wildfires, the Soboba fire station serves as the incident command centre and emergency shelter as well as the point of distribution for food, equipment and supplies - making uninterrupted power vital for community resiliency.
The number of blackouts across California is expected to increase as preemptive Public Safety Power Shutoff events become more common, so the Soboba Band is planning on expanding services at the fire station site by building a medical center and community building, along with additional battery backup and microgrid systems for those facilities.
This project demonstrates that energy storage can transform renewable energy into a resource that the community can count on to protect them from the impacts of climate change.
To enable a just transition we need to take urgent action to reshape global energy markets in a fair and accessible way.
With energy storage deployment in emerging markets expected to increase globally by over 40% each year until 2025, the industry must deliver more sustainable, durable and cost- effective alternative solutions.
Energy storage systems are thus a key component of a truly renewable-powered future
In order to truly reach net-zero goals, more must be done to install the right technologies in the right places to enable the most effective use of renewable generation.
By broadening policy globally and at the national level to promote energy storage that goes beyond lithium, we will create a more efficient technology meritocracy within the energy storage space.
This will help avoid a path dependency which, left unchecked, could massively curtail the long-term benefits of the sustainable energy transition.
If we look towards a just transition with energy storage and hope to avoid the ongoing exploitation of fossil fuels around the world, a broader approach is required for adopting energy storage.
Deploying a diverse set of cost effective and sustainable energy storage solutions, with vanadium flow alongside existing technologies, will help the world reach net-zero together, with no one left behind.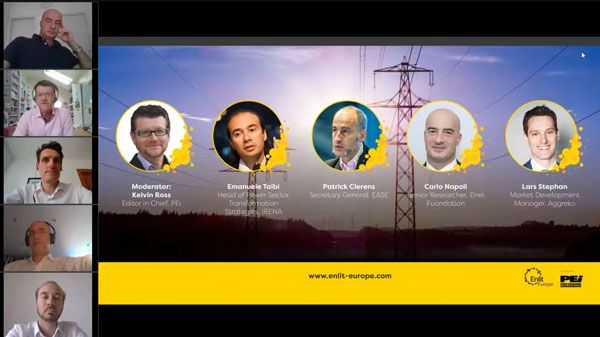 Related Content
Watch now: "Innovation in Energy Storage", an episode where experts in the sector highlighted some of its innovative uses, examined the untapped potential storage has to offer and highlighted some of the key challenges to be overcome.
---
This article was originally published on The Guide - Season 3 | 2021
---
Share on Social Media / via Email