10 Aug 2021
How Fit for 55 package will accelerate EV adoption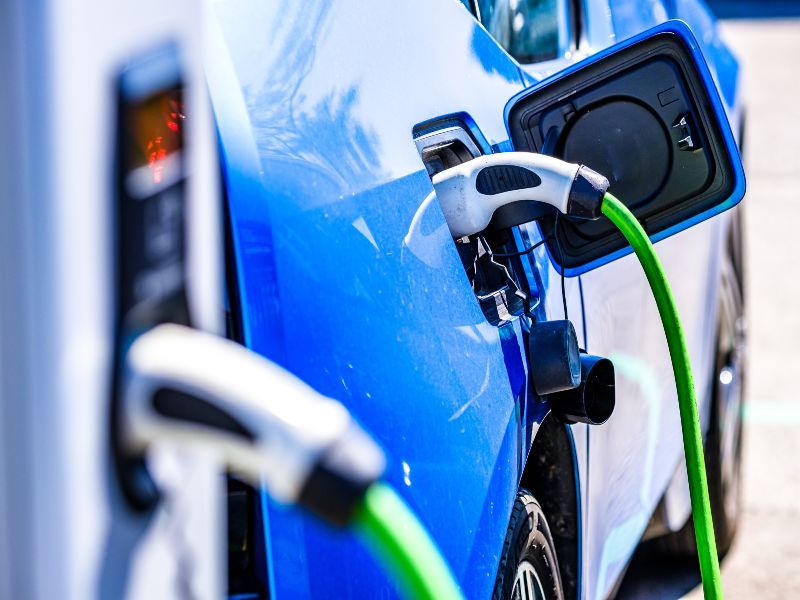 The European Commission is providing a strong signal for an acceleration in the adoption of zero-emission vehicles (ZEV) to tackle rising emissions in road transport, and perhaps by extension, a warning sign for the refining industry to prepare for an expedited displacement of fossil-fuel-based gasoline and road diesel demand.
Among the set of proposals in its Fit for 55 package, the Commission has called for a stricter CO2 emission target for passenger cars and vans in 2030 (55% and 50% below 2021 levels, respectively, compared with 37.5% and 31% previously). By 2035, all new registered passenger cars and vans are to be zero-emission.
If adopted by its Member States, such regulatory certainty will give confidence to businesses to invest in transitioning to zero-emission mobility, be it in production scale-up, or technology research and development. It is worth noting that the share of plug-in electric and battery electric car sales in Europe more than tripled to reach 11.5% in 2020 compared with the previous year, in large part due to the requirement to meet the emission standard of 95gCO2/km.
The 2021 reference level will not be published until 31 October 2022, which will be based on Member States' 2021 emissions monitoring data, measured using the Worldwide Harmonised Light Vehicle Test Procedure (WLTP), instead of the New European Driving Cycle (NEDC) test which was used before 2021. Nonetheless, it will be instructive to understand what the percentage reduction means for the emission target in 2030 based on the NEDC emission values and hence the possible fuel type composition required.
The following table shows what the NEDC emission standards for passenger cars and vans would be in 2030 based on the proposed percentage reduction:
To put the 2030 NEDC emission standards in perspective, for the passenger car segment, at 42.8gCO2/km it is equivalent to the average emission of a plug-in electric car in 2020. Whereas for the van segment, 73.5gCO2/km is about 55% less than the average emission of a diesel-engine van, which accounted for around 93% of total fleet in Europe in 2020.
This demands a significant shift in the fuel type composition to include more zero- or low-emission vehicles. While there will be numerous combinations of fuel types to reach the emission standard, it is possible to come up with a plausible combination. ICIS estimates that zero-emission cars, including battery electric and fuel-cell electric, will have to make up at least 50% of market share in 2030, compared with 35% previously. For the van segment, given that in commercial use there is less likely to have concerns over some of the common barriers for electric car uptake in the consumer market, such as charging time and range, hybrids, an in-between option, will likely not gain much market share. ICIS estimates zero-emission vans could reach close to 50% market share by 2030, compared with less than 20% previously.
Meanwhile, complementary measures to steer consumers to switch to zero-emission vehicles were also proposed. In particular, the Commission proposed to revise the Energy Taxation Directive, raising the minimum levels of taxation on motor fuels from 1 January 2023. The minimum energy tax for gasoline and road diesel is to be set at EUR10.75/GJ, compared with EUR359/kilolitre for unleaded petrol and EUR330/kilolitre for gas oil currently, which convert to about EUR10.38/GJ and EUR8.55/GJ, respectively. In addition, a new, separate EU Emission Trading System (ETS) will be set up for fuel distribution for road transport (and buildings) from 2026.
The displacement of gasoline and diesel demand will undoubtedly be significant, though it would not be as drastic as that of the shift in sales away from internal combustion engine (ICE) vehicles. There is a large existing fleet of ICE passenger cars and vans that will take time to be retired. On average, only about 5% of total gasoline and diesel cars and vans are scrapped every year.
Given the scenario for 2030 laid out above, and assuming only a changing fleet size and its composition with other variables such as fuel efficiency and vehicle distance remaining constant as 2019, the stricter emissions standard would result in a 21% decline in gasoline demand and 16% decline in diesel demand by cars and vans, compared with 2019 levels. By 2035, when only zero-emission vehicles will be sold, the decline will be 41% and 34% respectively, compared with 2019 levels. In absolute terms, this means around 35m tonnes of gasoline and 44m tonnes of diesel will be displaced by 2035, cumulatively.
This would certainly put many European refiners at risk at a faster rate amid the already challenging environment, with falling demand locally and rising competition from other regions. To illustrate, Europe produced 147m tonnes of gasoline in 2019, and its net exports were around 54m tonnes. Assuming net exports remain constant, gasoline production would need to be cut by 28%, an additional 7% than if emissions standard were not strengthened.
Already about 400kbd of refining capacity in Europe will be closed by end-2021, as tracked by ICIS's Supply and Demand Database, as refiners have been evaluating their business position and future strategy. More closures may be expected as the overcapacity situation persists. The future with only zero-emission cars and vans on the European roads could very well become a reality much sooner than imagined, especially in terms of business planning cycles. Conventional refining companies will need to prepare well to remain relevant for that future, just as some have already begun the process to reshape their business from being an oil supplier to an energy provider.
By Man Yiu Tse, Senior Analyst, ICIS

---

This story was originally published on Smart Energy International