04 Jan 2021
Delivering an inclusive energy transition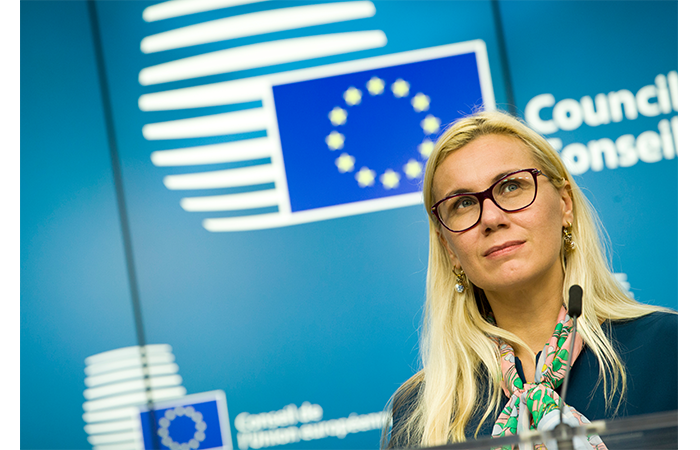 "The new normal for all systems is characterised by climate change and rising inequality magnified by the COVID-19 crisis."
So says Carlo Papa, managing director of Enel Foundation, who adds: "We need to seize the moment and bounce back stronger thanks to an inclusive energy transition accompanied by a well-balanced package of decarbonisation policies."
And Papa believes that "this is certainly possible and of paramount importance for all".
He was speaking presenting a study called 'E-quality: Shaping an inclusive energy transition' by Enel Foundation, in collaboration with Eurelectric, Guidehouse and Cambridge Econometrics,
---
This article was originally published on The Guide - Season 1 | 2021
---
The study identifies six policies that are needed to achieve EU decarbonisation goals and mades simulations based on them through a macroeconomic model, analysing the patterns of income inequality up to 2050 in the EU27 plus the UK and EU macro-regions.
Some of these key policies will result in lower- income households financially benefiting more than other income groups (a progressive effect), while others will result in lower income households being disproportionately burdened by costs (a regressive effect).
Nevertheless, if all key decarbonisation policies will be implemented without proper counter measures, the overall effect would be regressive.
In order to mitigate such regressive effect, it was assessed the net distributive impact of a wider combined policy package that can be introduced jointly with the key climate policies.
In particular, the revenues raised from policies such as carbon pricing can be used to offset reductions in VAT or electricity taxes; in alternative, the same revenues can be used for providing lump-sum direct rebates. Secondly, energy efficiency measures targeted to low- income groups can reduce inequality ensuring future energy savings.
Other important preventive policy options are the programmes to reskill and upskill workers, such as the job retraining programs focused on industrial sectors most affected by decarbonisation.
Finally, low-carbon innovative technologies can benefit from subsidies funded via general taxation, such as increasing income tax rates for high incomes.
Kadri Simson, energy commissioner at the European Commission, says: "We know that some policies might entail a risk of creating inequalities. These risks need to be managed in the Commission. It is our responsibility to make sure that new ambitions didn't come at the cost of people but that they actively monitored to combat inequality across Europe."
"We are discussing how our existing and new policies can ensure that no one is disproportionately affected and least of all – left behind. Already we have a number of initiatives that are pushing us in this direction."
And she stressed that "if I could leave you with one message, it is this: by investing in future oriented sectors such as clean energy, efficiency and the circular economy we're building a more sustainable resilient economy but equipped to face future shocks. We must commit to doing this by putting households and ultimately each and every one of our citizens first."
To read the 'E-quality: Shaping an inclusive energy transition' report, click here.
Related content:
---
This article was originally published on The Guide - Season 1 | 2021
---
Share on Social Media / via Email