22 Nov 2021
The power plant conundrum: to redevelop or shut down?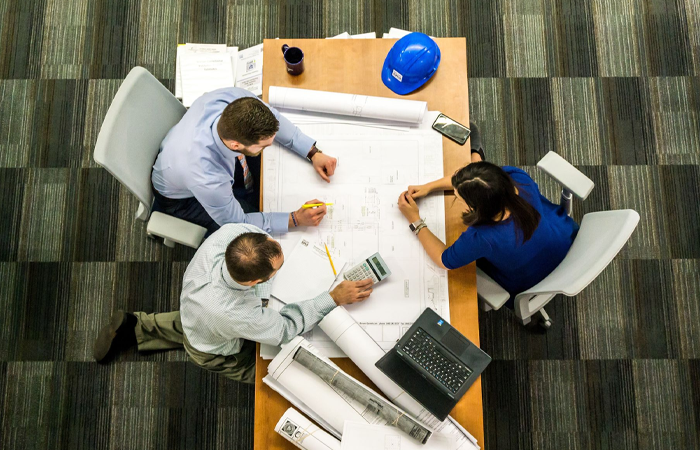 Robert McLauchlan of RWE Technology UK offers lessons learned on how to adapt to market changes.
Conventional power plants worldwide are already transitioning and restructuring their profile to the changed circumstances of the energy sector.
There are various options existing power plants can take in order to adapt to market changes.
For coal plants and under appropriate economic conditions, fuel switching such as co-firing biomass is an effective way to increase share of renewables in a power production plant and realize cost savings.
---
This article was originally published on The Guide - Season 4 | 2021
---
However, when favourable market conditions for biomass plants change, decommissioning old plants is often the last option, if business cases are no longer viable.
I was closely involved as lead project manager in the site transformation of the former RWE Tilbury coal plant in Essex, England.
Tilbury opted out under the Large Combustion Plant Directive (LCPD) in 2007, meaning the station had to have either 20 000 operating hours or close by the end of 2015.
In 2010, RWE started to convert the 978MW coal plant to a 750MW biomass plant, making Tilbury the largest biomass plant in the world at that time.
From 2011 until mid-2013, the plant completed its remaining 8 500 operating hours with 100% biomass fuel. The biomass plant was permanently closed on August 13, 2013.
However, the conversion project to 100% biomass firing for its remaining plant life was a ground breaking project. No other coal fired power plant of this scale in the world had been converted to biomass before.
In addition, this project was also aimed at gaining valuable knowledge around biomass firing through learning-by-doing.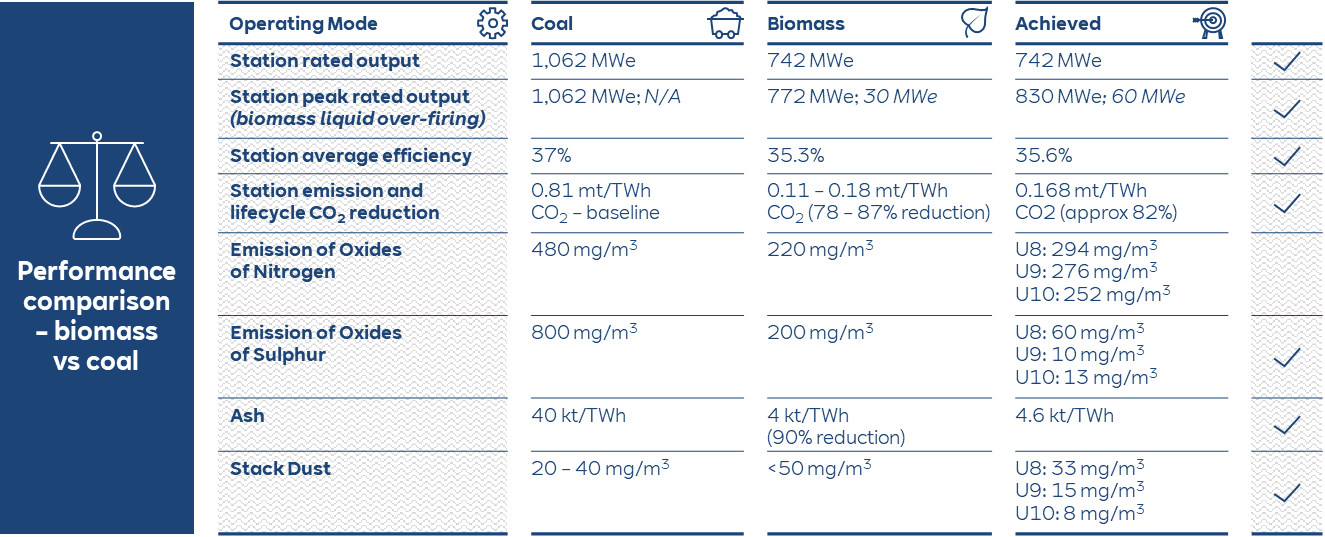 The project was structured in two phases. Phase 1 was essentially a fuel switch with minimum investment that enabled most of Tilbury's remaining operating hours to be used by March 2013.
Also it provided a major stepping stone in derisking future strategic investment in renewable biomass generation, and this is of course what we are considering today at RWE.
There were several key lessons learned:
Understanding all aspects of wood pellet management and associated risks;
How to optimise throughput and quality by mill and classifier modifications and different mill operating parameters for different pellets;
Understanding the properties of PFA and FBA handling and disposal routes – organic carbon and hydrogen sulphide produced in ash lagoons;
Realising burner operation and furnace stability with minimum liquid biomass fuel support;
Reducing Nox, Sox and particulate emissions with the existing kit.
Phase 2 aimed to extend the plant life by up to 12 more years and the site would have to be upgraded to meet new plant standards.
However, we did not proceed into the execution as the economics of the project could not be justified and the station was closed.
The key lessons learned were what it takes to upgrade a 40-year-old plant to current newbuild standards in terms of efficiency and environmental aspect; and how to upgrade GHG emission control systems to meet legislative standards.
After the decision to close the site in 2013, we started with preparatory works such as removing fuels, selling valuable assets and disconnecting the site from the adjacent electrical grid.
With an integrated project team, I took the plant site through the decommission process and undertook a competitive tender process to select a demolition contractor.
During this time, it was identified that the site contained surplus land and a significant area of the site was sold. The requirements to support this sale had to be incorporated into the demolition works for the site.
In 2016 demolition works started on site and the works were led by RWETI but used the retained knowledge of previous station operational staff.
As demolition works commenced, key dates were added to the contract to ensure the previously sold areas were available in 2017 for their new owner.
During demolition works we had to safely manage 14 explosive events that saw major structures such as turbine halls, boiler houses and chimneys brought to the ground in a controlled manner.
In 2020, demolition works were temporarily suspended due to the Covid-19 pandemic. Still, we quickly recovered from Covid hitting our project schedule and completed works with an excellent health and safety record, on budget and to the revised programme.
The key lessons learned here were to plan for the future: Things can change dramatically (i.e. necessary adjustments to demolition plans, changes in project team, onboarding new staff); maintaining morale within the project team is key to delivering project success, especially as these projects often have very long lead times (even up to 10 years); and don't underestimate the importance of early and regular stakeholder management during the whole project life-cycle.
Some of the issues that can arise when projects are poorly structured and planned, include:
Poor integration of the project — i.e. a lack of 'big picture' planning and structuring;
Poor definition of project interfaces, resulting in poor communication & increased project risk;
Poor estimation of change implications and inadequate adaption to project changes.
Good management of brownfield site redevelopment projects means expect the best, plan for the worst – and prepare to be surprised.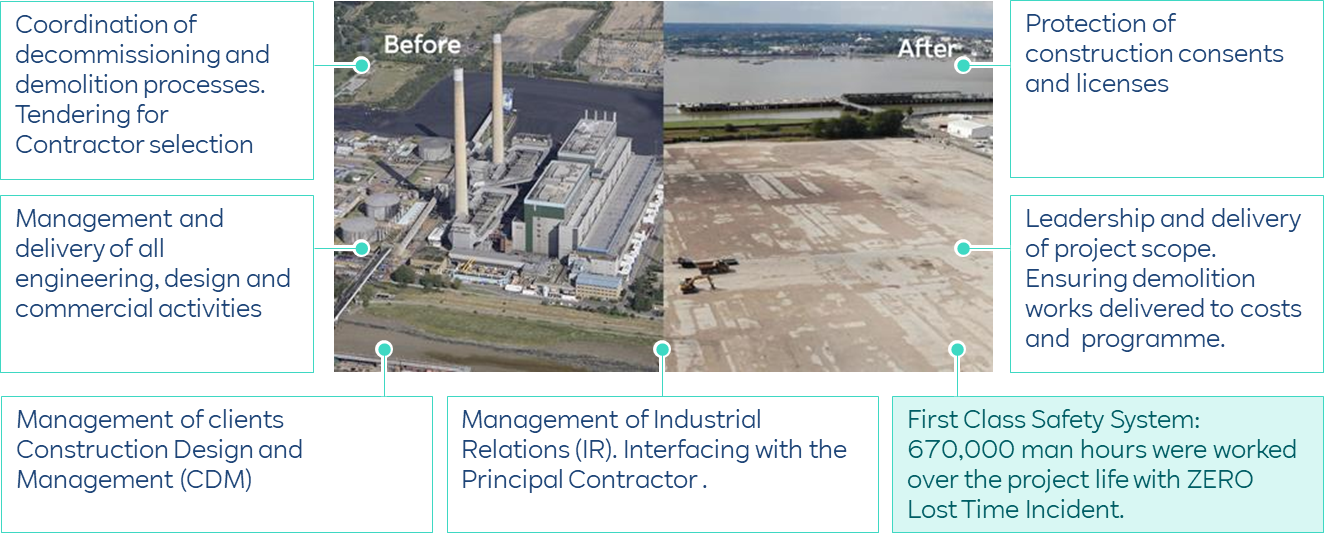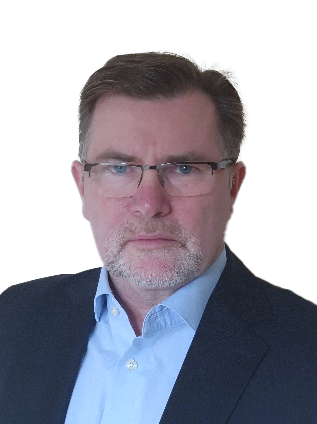 Robert McLauchlan is Country Lead Project Manager at RWE Technology UK
---
This article was originally published on The Guide - Season 4 | 2021
---