26 Apr 2021
'This could wean humanity off fossil fuels'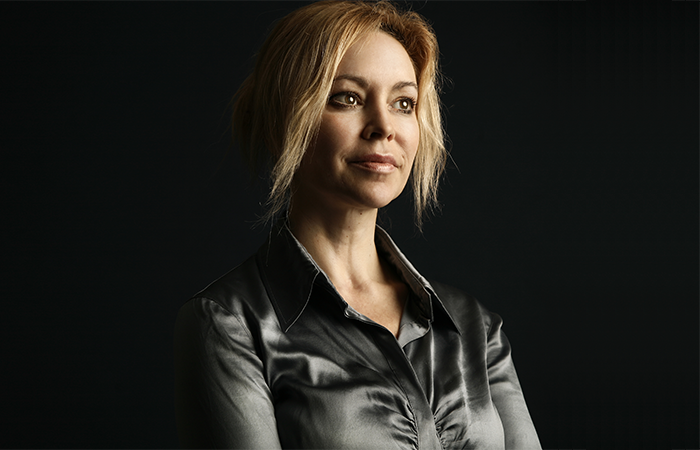 Science fiction is becoming science fact in the UK, where a research team has developed a home that can not only make electricity and clean water, but can also tell you through augmented reality how 'happy' it is.
UK scientists have created the prototype that they claim could revolutionize housing and replace fossil fuels.
The prototype has been created by Active Living Infrastructure: Controlled Environment research consortium – or ALICE – which is funded by UK Research and Innovation, Horizon 2020 and the EU's Innovation Awards.
"ALICE has the potential to permanently wean humanity off fossil fuels," says Professor Rachel Armstrong, co-ordinator on the ALICE project.
"This project is part of a range of prototypes that are re-designing our buildings and reshaping the future of architecture into a two-way conversation with nature; using microbes is our way of counteracting the impacts of our increasingly hostile planetary systems. I hope this research leads to a more a sustainable future for all".
---
This article was originally published on The Guide - Season 2 | 2021
---
The ALICE consortium includes the universities of Newcastle and the West of England and is blending several ground-breaking threads of bio- digital research to create what they call "a living, breathing, energy-generating microbial system that can simultaneously supply power to your home and talk to you through augmented reality to tell you how productive and 'happy' it is".
How it works
The base of the prototype is a wall of 'living bricks' which can form entire walls and structures. These living bricks contain microbes that use liquid waste to generate energy, which can then be turned into electricity and clean water.
In order to know how productive the microbes are, ALICE uses biosensors that record data produced by the microbial electrons and then fuses biological and digital technologies to converse with the microbes, which in turn can 'tell us' whether they need to be fed or warmed to generate more bioelectricity.
Self-powered by the microbial fuel cells inside each brick, ALICE can not only be used as a source of household energy but can also transform domestic liquid wastes into clean water fit for reuse.
A digital overlay of the information gathered from ALICE's conversations with the microbial life in each brick, is then displayed back to the household using augmented reality.
Professor Dame Lynn Gladden, executive chair of the Engineering and Physical Sciences Research Council, part of UK Research and Innovation, said the project is "revolutionary and could change our residential environment and have a significant impact on how we power our homes in the future."
---
As illustrated by this article and the article 'Electricity's circular economy', innovative thinking and looking at how to solve a problem in a completely new and fresh way are clearly strengths in the UK research and innovation sector. As part of Initiate's Innovation Nation Series, where each episode takes a comprehensive look of the cleantech/energy tech ecosystem of a particular European country by bringing together key sector stakeholders with a policy, technology, educational, research, business or financial perspective, we'll be focusing on the UK in June.
---
This article was originally published on The Guide - Season 2 | 2021
Share on Social Media / via Email